Colorado property tax law requires assessors to conduct countywide reappraisals every two years in odd-numbered years, and that a specific date, June 30th of the year preceding the reappraisal year, be used to benchmark all property values throughout the state. The benchmark, or "level of value", for this reappraisal cycle is June 30, 2020. For the 2021/2022 reappraisal cycle, Larimer County is using 24 months of data and the sales study period extends from July 1, 2018 through June 30, 2020. All sales are trended up or down to the level of value date, June 30, 2020, depending on market factors in the different areas of Larimer County. This trend data and more is available as part of our Understanding the Process page.
A Notice of Valuation postcard was mailed on or before May 1, 2022 to owners whose property had a change in value or a change in ownership. Notice of Valuation information is also available online by conducting a Property Search. If the value and ownership remained the same as in 2021, your tax bill will serve as your Notice of Valuation. 
If you do not receive, or have misplaced, your Notice of Valuation and do not want to submit an online protest, please complete, sign, and mail a Real Property Protest form to our office no later than June 1, 2022. Information regarding additional protest options is available here.
All property owners can protest. Please note that submitting a protest initiates a review of the property value and may result in a higher valuation if warranted.
Properties that are appealed during the protest period will be reviewed and a Notice of Determination will be sent to those property owners on June 30, 2022. If you are satisfied with the value after this review, the process ends, and your property tax bill will be based on the value reflected in the Notice of Determination. If you disagree with the Assessor's decision, your next step is to file an appeal with the County Board of Equalization. More details will be provided in the Notice of Determination that will be mailed on or before June 30, 2022. Updated values for any properties that were adjusted based on a filed protest will also be posted online on June 30, 2022. If you file a protest in any given year and do not agree with the value or classification noted on your property on July 1 of that year you will need to file an appeal with the County Board of Equalization before July 15th of that same year.
For the 2021/2022 reappraisal cycle, all properties are valued as the property exists January 1 of the current year based on the real estate markets as they were on June 30, 2020.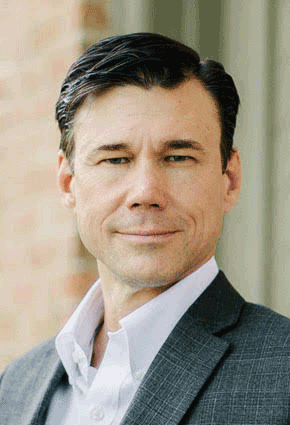 Bob Overbeck, Larimer County Assessor
Read Biography
200 W. Oak Street, 2nd Floor
PO Box 1190
Fort Collins, CO 80522
Phone: (970) 498-7050
Hours:  Monday - Friday 7:30am - 4:30pm
Email: Overbebc@larimer.org