For nearly 100 years, Extension has helped people in Colorado. Our educators and specialists have helped Coloradans prevent and solve problems, build healthy people and strong communities. Over its history, faculty and staff with expertise in agriculture, horticulture, range, forestry, water, health promotion, financial education, business management, leadership development, and 4-H youth development instructed the people of Colorado's 64 counties utilizing the latest information and research.
In 2021, our agents: 
Taught/ Held: 

41 Food Preservation & Safety Classes
59 Health & Wellness Classes
35 Agriculture & Natural Resources Classes
81 Yard & Garden Classes
11 FLTI Workshops
5 Mindfulness for Community Leaders Workshops

Supported 789 4-H members
Performed over 88 lawn checks
Provided over 872 community consultations
In 2021, our Volunteers: 
Answered over 684 yard & garden question emails
Performed 68 tree team visits
Helped distribute 1,445 bags of produce through Market Days!
Hosted countless 4-H Youth Development events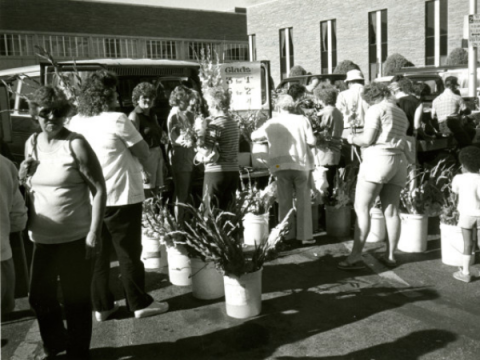 ---
Colorado State University Extension is an equal opportunity provider. Colorado State University does not discriminate on the basis of disability and is committed to providing reasonable accommodations. CSU's Office of Engagement and Extension ensures meaningful access and equal opportunities to participate to individuals whose first language is not English. Colorado State University Extension es un proveedor que ofrece igualdad de oportunidades.
Colorado State University no discrimina por motivos de discapacidad y se compromete a proporcionar adaptaciones razonables. Office of Engagement and Extension de CSU garantiza acceso significativo e igualdad de oportunidades para participar a las personas quienes su primer idioma no es el inglés.
Col.st/ll0t3
Larimer County Office of Colorado State University Extension
ADDRESS
1525 Blue Spruce Dr.
Fort Collins, CO 80524-2004
Phone: (970) 498-6000 | Fax: (970) 498-6025
Office Hours
7:30 a.m. - 4:30 p.m.
Monday - Friday
Please note - our office follows the Larimer County Holiday Calendar for office closures