Ranger Excellence School (RES) provides immersive & relevant training for not only rangers but natural resource field workers everywhere.
In its thirteenth year, RES focuses on safety, common certifications, and scenarios that were developed from real world experience. Curriculum is adjusted to support natural resource challenges and provide networking opportunities for professionals to share common ideas and themes of our culture.
2023 Ranger Excellence School
Monday, May 15 through Friday, May 19, 2023
Ridgeline Hotel
101 S St Vrain Ave, Estes Park, CO 80517
To register, click the Register Now button below. You will then enter the name of the first person to register and the sessions they wish to attend. You can repeat this process for each person you want to register. When you have finished your registrations, click on the Complete/Pay Registration link to enter your credit card information and complete your registration(s).
Register Now! Scholarship Info
Lodging Options: There are a block of rooms set aside at the Ridgeline Hotel for this event, ask for Larimer County - Ranger Training to book your room at $113 per night. To register for lodging:
Call the hotel to make reservations and Susan Cotton will be able to assist them.  Please ask them to leave a message, as her winter hours in the sales office vary 
Call 970-527-1500 option 2 for Sales. 
Group name is:  Larimer County – Ranger Training
Group Code:  LCR23
2023 Schedules
---
Ranger Excellence School Sponsors
Platinum Level Sponsors
Gold Level Sponsors
Wingshack
Silver Level Sponsors
Kinsco
Stanley Hotel
Bronze Level Sponsors
Human Bean, Scheels, History Colorado, Big 5, Raising Canes, Colorado Rapids Soccer
---
RES Scholarship Program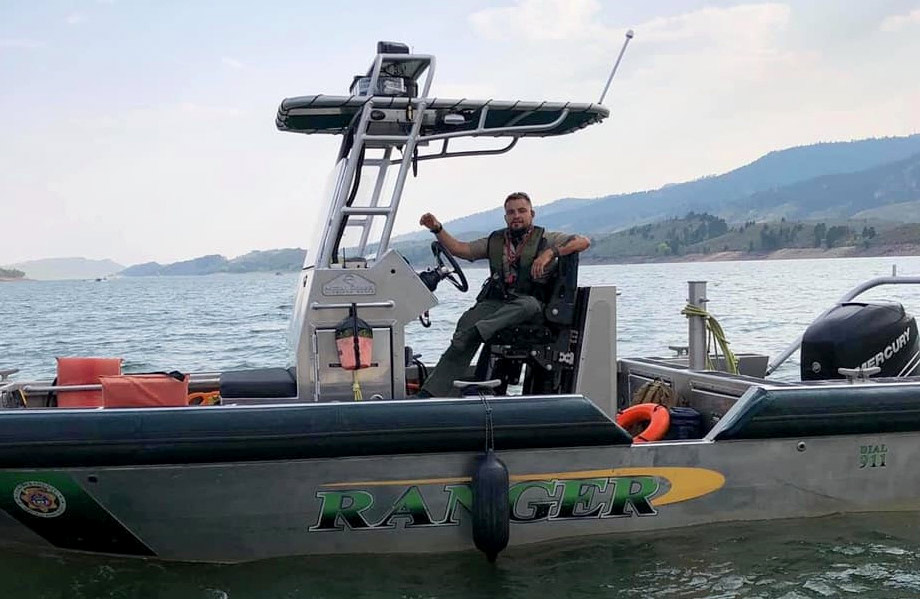 The Larimer County Ranger Excellence School Brendan Unitt Scholarship Program was created to honor the memory of a selfless servant in our field. The program is designed to provide a scholarship to person's pursuing a career in conservation enforcement and emergency response. 
Brendan Unitt was a 2011 graduate of Windsor High School and served his country in the United States Marine Corps. A graduate of Colorado State University, he dedicated his life to helping others in Larimer County.
Brendan began to serve as a Larimer County Natural Resources Boat Ranger at Horsetooth Reservoir in 2020 and committed himself wholeheartedly to providing safety assistance and emergency response to visitors at Horsetooth Reservoir. Without hesitation, he selflessly responded to an emergency call for help from a distressed boater on August 20, 2020 when he risked and lost his life to save another. He was 27 years old.
In honor of his ultimate sacrifice, the RES Brendan Unitt Scholarship will be awarded annually. This includes the tuition for the school as well as 5 nights / 1 room at the Ridgeline Hotel.  Transportation and food are not included. 
Perspective recipients should submit the following to Ranger Excellence School Coordinator Will Talbott (talbotwf@co.larimer.co.us):
Name, Phone, Email
Agency (If not with an agency, explain your career goals and how attending RES would help you reach them)
Explain why this scholarship is desired
Include any other information that makes you stand out as someone dedicated to serving your community
Contact Us
Have any questions or need more information regarding Ranger Excellence School?
Will Talbott, 970-619-4474, Larimer County Department of Natural Resources