Commissioners: We need your help, Larimer County
Dear friends, neighbors and all community members, 
At this time, we know that COVID-19 is in our community. What we don't know is how widespread this disease has become here in Larimer County.
Larimer County Government has taken an aggressive and effective approach, instituting Public Health Orders that align, and in some cases exceed, the state orders. And although our regional healthcare system is excellent, it is limited in terms of hospital beds and capacity. It is crucial that we not overwhelm the system so that it can care for those who are at most risk. 
The Larimer County Department of Health and Environment and other local officials are working hard to slow the spread and mitigate the impact of COVID-19. However, these measures alone are not enough. We need to work together to protect each other. 
We need your help.
Practice diligent social (physical) distancing - six feet.

Limit your exposure and physical interactions with other people.

Avoid groups, gatherings and personal interactions outside of your household.

Wash your hands often with soap and water and use hand sanitizer when available.
We also need you to:
Stay connected with friends, family, neighbors via technology – emails, phone calls.

Get outside to walk, bike, run, skateboard and exercise in ways that meet your needs. But please do so safely and with members of your household or solo.

Be kind to each other. Help a neighbor. Consider donating or volunteering your expertise at helpcoloradonow.org. We will get through this together.
This is a very uncertain time for all of us. Our health, well-being and many of our livelihoods are at stake. County officials are working with community partners to support businesses and help families and individuals who have been laid off or had hours reduced due to the impacts of the virus.  Additionally, we are expanding our emergency preparedness plans to better serve folks and groups in our community that are most susceptible and at-risk during this unprecedented time.
Inaccurate information can spread quickly, which only causes distress. Please rely on official, trusted sources for information. Larimer County is sharing information about resources available to help. 
You can go online to www.larimer.gov/coronavirus for all updated information regarding COVID-19 in Larimer County.

You can call the Larimer Health Information Center at 970-498-5500, Monday through Friday between 9:00 AM and 4:30 PM.

You can text questions to 970-999-1770.

Or you can text the word COVID19LC to the number 888777 to receive regular updates.
We are deeply concerned for our community members who are being so gravely impacted by COVID-19, physically, emotionally and financially. We encourage you to reach out if you need support.
 Let us demonstrate compassion, patience, rational actions and above all, an unfailing effort to support each other. Thank you.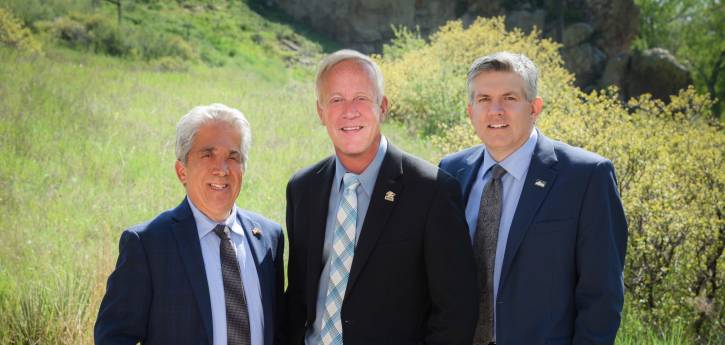 BOCC