Larimer County to close county buildings until further notice
Larimer County Manager Linda Hoffmann announced the closure of the majority of County Facilities stating Friday, March 27, 2020, until further notice. Residents can get the most up-to-date information about accessing County services by visiting the County website at Larimer.org or calling in advance of going to the usual location.
Earlier this week, the Board of County Commissioners passed a resolution modifying county business operations, to balance public safety with convenience, in order to protect Larimer County residents and employees during the COVID-19 emergency. The resolution allows the County Manager to make changes in the delivery of county services and close facilities if necessary to protect the residents of Larimer County and employees during the COVID-19 emergency.
"Larimer County strives to be transparent and accessible to all our residents and visitors," remarked County Manager, Linda Hoffmann. "Our elected officials and staff leaders have been very creative in crafting ways to achieve those ideals, and also model physical separation techniques that are so critical to our community's health." 
Over the past few weeks, Larimer County departments have greatly expanded innovative and creative ways to deliver services to the public while accomplishing necessary physical distancing to slow the rate of spread of the COVID-19 virus. County Departments and Offices have expanded the use of teleworking and online services available as well as communication by telephone, email and traditional mail with customers.
"I know these closures are not easy for the public we serve or the employees of Larimer County, but it is a necessary step to reduce the transmission of the virus. We need to be an example in our community by taking these precautions seriously," said Larimer County Director of Health Tom Gonzales.
Larimer County Departments and Offices will have instructions for how to conduct business remotely on their pages at larimer.org.
Beginning March 27, 2020, the following facilities will be closed until further notice:
Fort Collins
Larimer County Courthouse Offices (Administrative Services) at 200 W. Oak St.
Human Services
Adult Protective Services, Children Youth & Family, the Hub & Juvenile Assessment Center at 2555 Midpoint Dr., 
Children, Youth and Family at 2573 Midpoint Dr.
Accounting & Business Operations, Child support, Fraud Investigation & Recovery, Office on Aging at 2601 Midpoint Dr.
Child Support Enforcement, Public Assistance at 1501 Blue Spruce
Road & Bridge Administration at 2643 Midpoint Dt., Suite C
Health & Environment at 1525 Blue Spruce
Larimer County Extension at 1525 Blue Spruce
Loveland & Berthoud
Larimer County Loveland Campus at 200 Peridot Ave.
The Ranch (entire facility) on Arena Circle 
 
Estes Park
Estes Park Office at 1601 Brodie Ave.
 
Other Facilities and Offices
Administrative Offices only for Solid Waste at 5887 S. Taft Hill Rd
Bison Visitor Center at 1800 S CR 31
Horsetooth Visitors Center at 4200 CR38E

The Larimer County Justice Center at 201 LaPorte Avenue, Fort Collins remains open for Judicial District 8 and County Court functions. Visitation at Larimer County Community Corrections is suspended. For information on Larimer County Sheriff's facilities, please check the website at larimer.org/sheriff
Information about COVID-19 is constantly changing, and the public health response adjusts as more is learned about this virus. While there is plenty of news and media information available, LCDHE is encouraging Larimer County residents to view the latest credible information on COVID-19 at www.larimer.gov/coronavirus or www.CDC.gov/coronavirus. Additionally, residents are encouraged to follow LCDHE's Facebook and Twitter accounts at @LarimerHealth.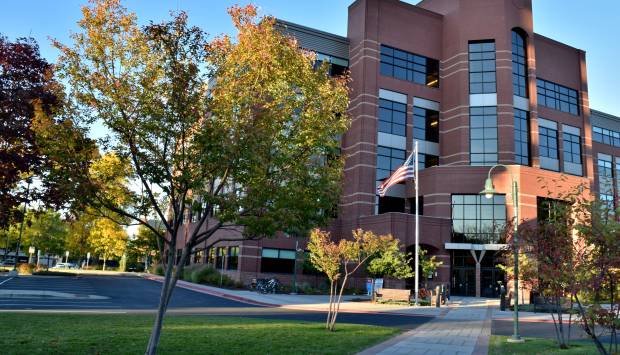 BOCC