SHR
2020-08-18 Barricaded Subject
On Tuesday, 08/18/2020, at 5:56 p.m., Larimer County Communications Center received the report that a male suspect was inside of a home located in 6800 block of Langland Drive, Wellington, and would not leave when requested to do so. Additionally, the suspect, identified as Adrian Felix Moreno, was found to have active felony warrants for his arrest. Deputies responded and attempted to contact Moreno, at which time he retreated inside and locked himself, along with three other residents, within the home.
Deputies set up a perimeter around the residence, and during that time were able to safely extract the additional subjects from within the home who confirmed that Moreno was still inside. At 7:49 p.m., Larimer County Regional SWAT Team responded to the scene to attempt contact with the suspect. After contacting Moreno, SWAT negotiators were able to successfully arrange for a peaceful surrender. Moreno was taken into custody without further incident at 9:21 p.m.
In addition to the felony warrants, Adrian Felix Moreno (9/17/1996) was booked into the Larimer County Jail on additional allegations of:
CRS 18-04-0502 1st Degree Criminal Trespass, Felony 5
CRS 18-04-0501 Criminal Mischief, Misdemeanor 1
CRS 18-06-0801 Domestic Violence

The charges are merely an accusation and the defendant is presumed innocent until, and unless, proven guilty.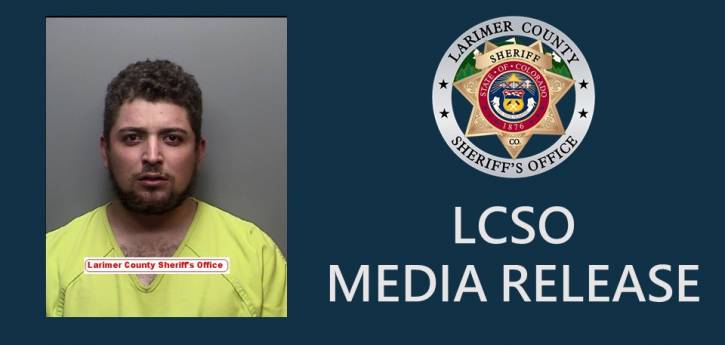 Sheriff