Honor procession to pay tribute to Ranger Brendan Unitt
FORT COLLINS - To honor the life and public service of Larimer County Department of Natural Resources Ranger, Brendan Unitt, an honor procession of emergency services vehicles will occur on Aug. 28 beginning at 12:45 p.m.
 
The public is invited to show their support and pay their respects to Ranger Unitt along
Beginning at Timberline Road and Drake Road in Fort Collins, the procession will proceed east on Drake Road to Ziegler Road. The procession will then travel south on Ziegler Road to Harmony Road.  
The procession will then proceed east on Harmony Road, travel across Interstate 25, to its end at County Line Road (Weld County Road 13, also known as Latham Road).  
At this junction, the procession will turn south to the location of private family services.  
Donations are being accepted on behalf of Brendan's family at P.O. Box 272253, Fort Collins, Colorado, 80527.
Please note: Due to limited wi-fi reception at the memorial service location, a video recording is being taped and will be posted for viewing at a later date. More information will be provided as it becomes available at www.larimer.gov/naturalresources and @LCNaturalResources on Facebook and Twitter. 
About Larimer County Department of Natural Resources
The Department of Natural Resources manages Larimer County's great outdoor places, including open spaces and magnificent water-based recreation areas, and fosters responsible land stewardship through weed management and healthy forest practices. To learn more, visit www.larimer.gov/naturalresources.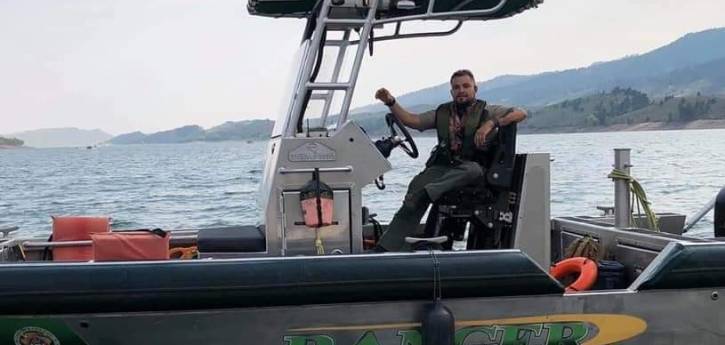 Published on:
Tuesday, August 25, 2020 - 7:42pm
Kenneth Brink, Jr.
Visitor Services Program Manager / Captain,
Larimer County Natural Resources
970-619-4555
Natural Resources