SHR
Burglary Suspect Arrested
On Sunday, 9/13/2020, at about 11 a.m., deputies from the Larimer County Sheriff's Office were alerted to a burglary in progress in the 2200 block of East Lincoln Avenue in Unincorporated Fort Collins. When they arrived, deputies located three vehicles, two trailers, and two adult males. Upon contact, one of the males fled the scene in a stolen white pickup truck. Deputies pursued the male westward on Highway 14 until they had to discontinue the pursuit for safety.
Meanwhile, other deputies arrested the second male. During the arrest, the male attempted to escape and steal a marked patrol vehicle. He was prevented from leaving with the patrol vehicle and was evaluated at a local hospital for injuries prior to being booked into the Larimer County Jail. Numerous items from the original burglary were located within the two trailers and two vehicles still on scene.
Austin Patrick Bosley (7/2/99) was arrested on allegations of:
CRS 18-04-0409 Aggravated Motor Vehicle Theft - Felony 4 (4 counts)
CRS 18-04-0203 2nd Degree Burglary – Felony 4 (2 counts)
CRS 18-08-0208.1 Attempt to Escape – Felony 5
CRS 18-08-0103 Resisting Arrest – Misdemeanor 2
The other suspect was identified as a known associate of Bosley, and a warrant for his arrest is forthcoming.
All charges are merely allegations and the defendant(s) are presumed innocent until proven guilty. Anyone with information regarding this incident is asked to call Investigator Kevin Hobson at 970-498-5162.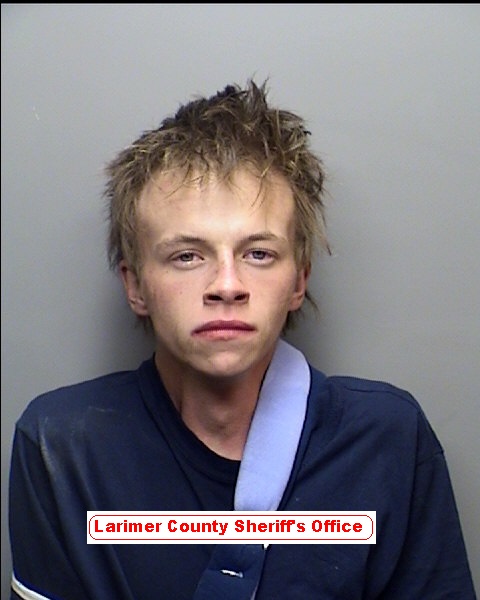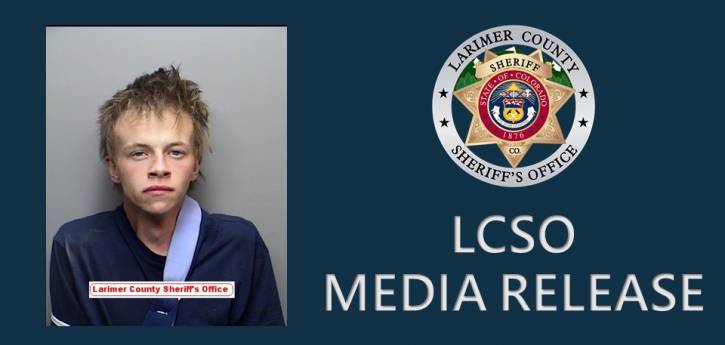 Sheriff