SHR
Man Arrested Following Vehicle Pursuit and Crash
On October 11, 2020, at approximately 8:52 a.m., a Larimer County Sheriff's Office deputy saw a motorcycle run a red light at South Timberline Road and East Mulberry Street in Fort Collins.  The deputy initiated a traffic stop at South Timberline Road and East Prospect Road, but the motorcycle did not stop.  The deputy pursued the motorcycle as if fled westbound on East Prospect Road.  About one minute later, the motorcycle crashed at East Prospect Road and Riverside Avenue.
The driver was arrested and identified as Derrick Allen Cagno (01/20/1986) of Fort Collins.  He was transported to a local hospital for treatment of apparent minor injuries.
Cagno was later booked into the Larimer County Jail on allegations of Vehicular Eluding (felony), Aggravated Motor Vehicle Theft (felony), Possess Controlled Substance (felony), DUI Alcohol/Drugs (misdemeanor), and Theft of Vehicle Parts (misdemeanor).  Bond was not set at the time of this release and a booking photo is not available at this time.
The LCSO Collision Reconstruction and Scene Handling (CRASH) team responded to investigate the crash.  The northbound lanes of Riverside Avenue were closed at East Prospect Road until about 10:30 a.m.
The only property damaged was the motorcycle which was reported stolen out of Fort Collins.  Cagno was the only person injured.
The charges are merely accusations and the defendant is presumed innocent until, and unless, proven guilty.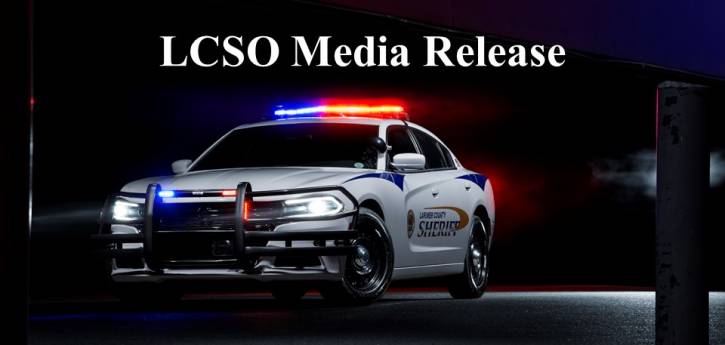 Sheriff