SHR
Cameron Peak Fire – Local Agencies Work Together to Protect Structures
The red flag weather conditions last Friday and Saturday (October 9 & 10) created some significant fire behavior in the Comanche Peak area.  The fire stood up early and threatened the Hourglass Reservoir neighborhood and the Sky Ranch Lutheran Camp.  The fire activity prompted mandatory evacuations before 6:00 a.m. Friday for the Pingree Park and Monument Gulch areas.  Mandatory evacuations were also ordered for the Buckhorn area by 8:00 a.m.
Multiple local firefighting agencies responded and used hose lines, back burning operations, and dug handling to protect homes and other structures.  The following agencies worked together for two days in extreme fire behavior. 
Larimer County Sheriff's Office Emergency Services
Larimer County Sheriff's Office Initial Attack Module
Larimer County Sheriff's Office SWAT Team hand crew
Rist Canyon Volunteer Fire Department
Wellington Fire Protection District
Berthoud Fire Protection District
Loveland Fire Rescue Authority
Poudre Fire Authority
Their cooperation, hard work, and commitment to their community saved all the structures in these areas.  Photos are attached and may be used with credit to LCSO.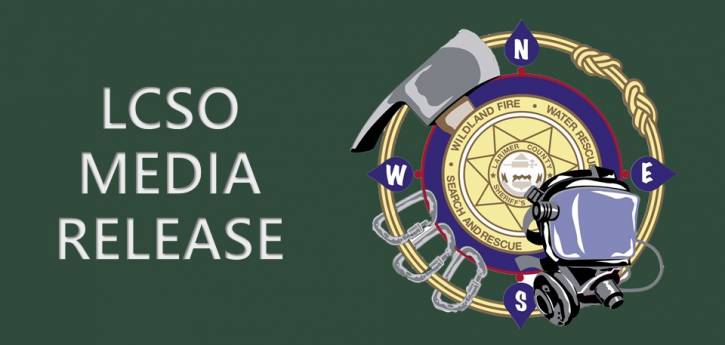 Sheriff