HR
2021 Leadership Training Program
Lead by Design is a three-day experiential training with skilled support to develop yourself as a leader, and create positive and lasting changes in your professional performance. This training includes tools, practices, exercises, and resources based on Crafted Leadership's learning model, the Architecture of Inspiring Leaders. Post-training you'll have access to our private, virtual Lead by Design group and will become part of a leadership community to support your ongoing growth as a leader.
Is this course for me?
This course is for leaders, rising leaders, supervisors, or managers. Anyone who directs or guides others. Course expectations are an openness to learning and courage to stretch yourself. We will challenge you to take healthy responsibility, drop defensive behaviors, acknowledge feelings, and be authentic and transparent. This course will require active participation and a willingness to do guided inner work in service of your leadership.
What outcomes can I expect?
If you fully participate and take ownership of your learning, you can expect an increased sense of personal power; greater ease with conflicts, feedback, and feelings; improved communication skills; capability to reduce drama and increase candor and productivity; insights into your own emotional intelligence and strengths; and learn how to tap into those on your team.
The application period will open on Monday, April 19 and will run through Friday, April 30. Applications must be completed by April 30, 2021 to be considered for the 2021 Leadership Training Program. You may complete it for yourself, or use it to nominate someone. If you choose to nominate an applicant, please have the applicant fill out the application and provide the nominator's name. The number of participants is limited to 30 and participants need to commit to the entire program. At the end of the program, graduates may be assigned or requested to complete special projects by the County Manager. There is no cost to participate in this program.
 
  Click Here to Access Application

Final selections will be made by May 21, 2021. If selected to participate, the first step of the program is to complete a Strengths Finder Assessment in June or July. You'll receive an individual debrief on your Strengths Finder with a coach after completing it.
Each session will be held from 8:30am-4:30pm, except for graduation. Please review the dates below and make sure you can attend each session before applying. You must be able to attend every session, missing even one session is not acceptable because that is 1/3 of the content. Depending on COVID-19 restrictions sessions may be held virtually via Zoom. The sessions will be engaging and interactive. Please have a laptop with a camera available to use for each session. Please also download Zoom before the first session if you have not used Zoom before. If you do not have a laptop, please check with IT to check one out. If the sessions can be held in person they will be in the Big Thompson and Poudre River rooms in Loveland at 200 Peridot Ave, Loveland.
Thursday, August 12: Leadership Above the Line, Agile Collaboration vs Drama Triangle, Conflict Resolution, Impeccable Agreements
Wednesday, September 15: Health Responsibility, Emotional Literacy, Resonant Listening and Speaking, Transparency
Thursday, October 14, Giving and Receiving Feedback, Active Appreciation, Choosing Brilliance
Wednesday, Nov 10, Leadership Blueprint and Graduation, 8:30am-10:30am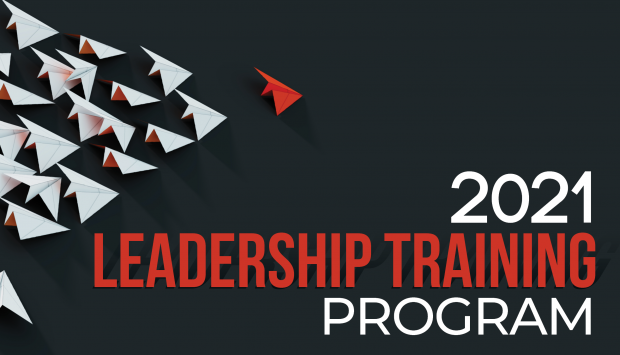 Published on:
Thursday, April 8, 2021 - 1:52pm
Human Resources