SHR
UPDATE – Missing Children Have Been Located and are Safe
June 14, 2021 at 2:00 p.m.
With help from the public, Braden and Jonah were found just before 2:00 p.m. in the area of Highway 287 and East Eisenhower Boulevard in Loveland. 
LCSO appreciates the many calls from community members that helped us locate the boys.
---
We are seeking the public's help to locate two children missing from the area of Berthoud Parkway and Heartwood Drive in unincorporated Larimer County / Berthoud. 
12-year-old Braden Rhodes is 5'4", thin build, with sandy blonde hair and blue eyes.  He is possibly wearing dark gray and orange shoes, a dark t-shirt, and dark shorts.
10-year-old Jonah Noxon is 5'00", average build, with dark brown hair and brown eyes.  He is possibly wearing gray shoes, a dark t-shirt, and dark shorts.
Recent photos of the boys are attached:  Jonah – left, Braden - right with the blanket and book.
The boys were last seen at 10:30 p.m. on June 13 and were discovered missing this morning at 9:55 a.m. when family called LCSO.  We have received a tip that the boys were seen walking northbound in the area of Firehouse Self Storage on South Lincoln Avenue (Highway 287) at 6:45 a.m. this morning.  Both boys were seen wearing large backpacks.
It is believed the children left on their own and there is no reason to suspect foul play at this time.
If you have any information regarding the whereabouts of these boys, please call the Larimer County Sheriff's Office at 970-416-1985.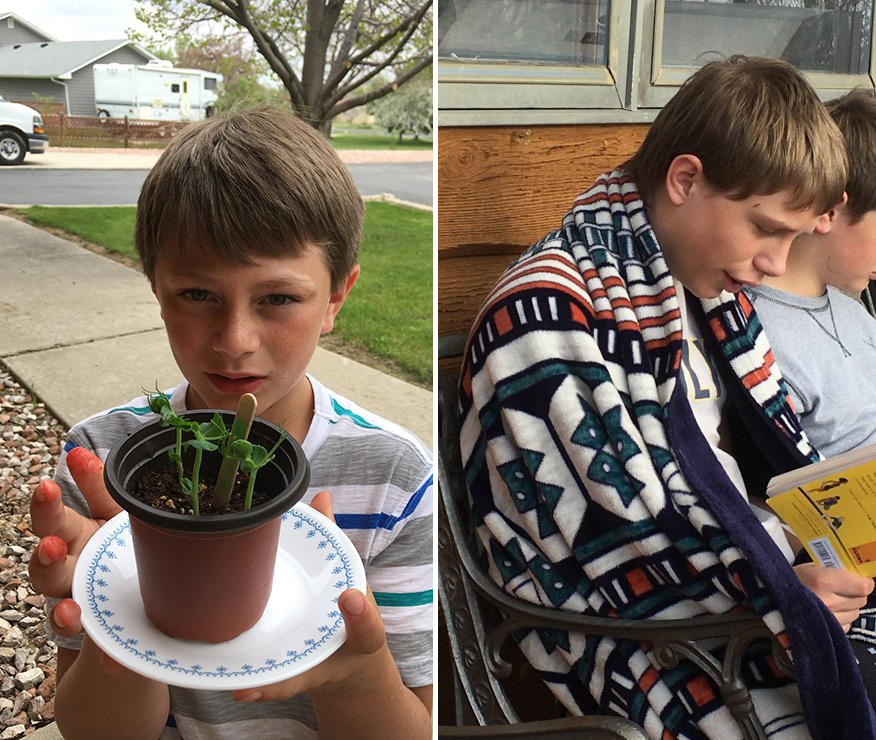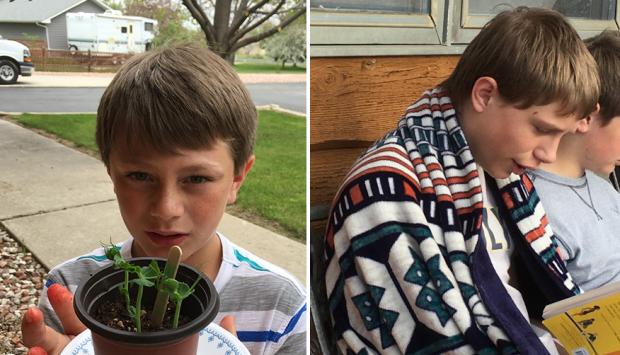 Sheriff