Innovation Awards: employees find better ways to serve residents
Now in its tenth year, Larimer County employees were again recognized for finding better and more efficient ways to deliver county services to residents.
The Board of Larimer County Commissioners honored Larimer County employees that have demonstrated ingenuity, creativity, and improved processes at the 2021 Innovation Awards. Larimer County sets aside $5,000 for the awards, but the amount this year was increased to $8,000 to recognize the challenges from COVID-19 pandemic to create two categories: COVID-19 entries and Non-COVID-19 categories.
Grand Prize Winner, $2,000: COVID-19 CATEGORY
Larimer County Virtual Fair
Louise Romero, Teah Romero, Laura Ames, and Ge Wyscaver
Although the 2020 Larimer County Fair was cancelled due to COVID-19, this team recreated the fair as a virtual experience, planning each event with a daily schedule, and posting the events on social media on the originally scheduled Larimer County Fair dates. The virtual fair featured:
Interactive sessions, entertainment experiences, and showed 4-H live.
Great interaction from the community, especially parents with children, enabling them to enjoy the Larimer County Fair in a new way, during COVID-19 restrictions.
There was no cost to Larimer County with the Virtual Fair, plus the fair found local sponsors, entertainers performed for the fair, and the team worked on the virtual fair during their normal work time and their own time.
The Larimer County Ranch also won two awards at the International Associations Fairs and Expos for the unique way the 202 Virtual Larimer County Fair was presented, taking first place in the Budget Friendly Tactics category. Promotion gifts were used as fair contest prizes and for second place in the Sponsor Exposure category for sharing logos and supporting major sponsors on social media during the Virtual Fair, with over 25,000 views.
Grand Prize Winner, $2,000: NON-COVID CATEGORY
Economic and Workforce Development Data Collection and Analysis
Amada Repella, Jacob Castillo, and Adam Crowe
Economic developers across Northern Colorado in 2019 and early 2020 embarked on an innovative approach to collaborative, data-driven economic development, led by Larimer County Economic and Workforce Development [EWD] and the city of Fort Collins. When Larimer County created its Economic Development Department, one of its goals was to build a hub of economic development-related data expertise.
The Northern Colorado Regional Economic Development Initiative --- also known as NoCoREDI --- represents a network of economic development organizations and chambers of commerce across Northern Colorado. Thirteen organizations and 23 contributors in Larimer and Weld counties identified in just over a year the importance of economic development professionals in the region to explore data instead of outsourcing data analysis to consultants.
Tools were developed by EWD to support regional collaboration to produce the Cluster Strategy Playbook, focusing on how our region and its communities work individually and together to strengthen local business. The collaboration produced the first network map of industry interactions in Colorado.
The graphic representation is a powerful tool to show how the Northern Colorado economy and economic ecosystem are unique within Colorado. The shared understanding has led to the development of strategies to position Northern Colorado to be more competitive in the years ahead. 
Runner-Up Winner, $1,000: NON-COVID CATEGORY

FRAN: [Financial Reporting, Accounting, and Numbers] A People First Software Project
Lorrie Lopez, Kasie Hill, Erin Rosar, and Sabrina Santos
When Larimer County's 25-year-old Oracle financial accounting system was replaced with FRAN, the project team developed innovations that engaged departments, informed users, and drew people together.
Larimer County has used many software applications over the years, but FRAN is the only system to integrate the above concepts effectively. The project's approach was both novel and powerful. The software vendor was so impressed with the team's innovations, they plan to recommend our team's approach to their other clients.
Runner-up winners, $1,000 each: COVID-19 CATEGORY
Larimer County COVID-19 Dashboard
Gregg Turnbull, Katie O'Donnell, Jason Eisenbach, and Jared Olson
When COVID-19 cases increased in our community, and as more data became available, the public wanted access to that data --- to track trends and understand risk levels. The Larimer County Health Department and the Larimer County IT team partnered to gather and share data in easily understandable tables and graphs for display by developing a COVID-19 Dashboard.
Launched on March 20, 2020, the dashboard accounted for 17% of all web traffic to our website in 2020 --- roughly 3.4 million views. The dashboard soon expanded to provide a risk score in real-time, and community-driven data. Test results, COVID hospitalizations, and overall use were all brought together to inform residents of the current COVID risks in Larimer County.
Additional highlights were also added to the dashboard, showing outbreak details and maps, sources of exposure, and demographics of COVID-19 cases and deaths. The dashboard also won a national award, being recognized by the National Association of Government Web Professionals Pinnacle Award.
Addressing Isolation for County Residents Living in Long-Term Care Facilities
Amber Franzel, Elizabeth Piesman, and Shilo Christiansen
Beginning in March 2020 long-term care facilities stopped allowing in-person visitation due to COVID, including the ombudsman. National and local experts recognized the negative long-term effects of isolation on these residents.
The Larimer County Ombudsman team acted by quickly acquiring 165 tablets that were granted to long-term care facilities in Larimer County so long-term care residents could stay in contact with their loved ones via video conferencing.
The team worked with Larimer County Adult Protective Services to deliver the tablets to all 15 skilled nursing facilities and 34 assisted living facilities in Larimer County.
Larimer COVID-19 Response Tool
Kate Whitman, Terri Yelle, Rebecca Santillanes, Josh Paiva, Hayley Belles, Alexa Carl, Karena Reyes, Erika Cathey, Nicole Aguilar, Keila Flores-Burgos, Jaymee Myller, Jason Eisenbach, Kelsey Lyon, Jared Olson, Matt Bauer, Chris Manley, Aletta Kosakewich, Michael Wallingford, Paula Lady, Olga Fraide, Mary Hains, Keri Dennison, LaRae Davidson, Alex Lamont, and Joe Schreurs
This Larimer County team pursued a single solution to handle all response activities to COVID-19 instead of multiple responses, including contact tracing, outbreak management, vaccine management, testing services, mass testing, and vaccination clinics, data collection, and reporting.
By using a single tool, the team was able to reduce licensing needs, and quickly get information into the hands of Larimer County residents.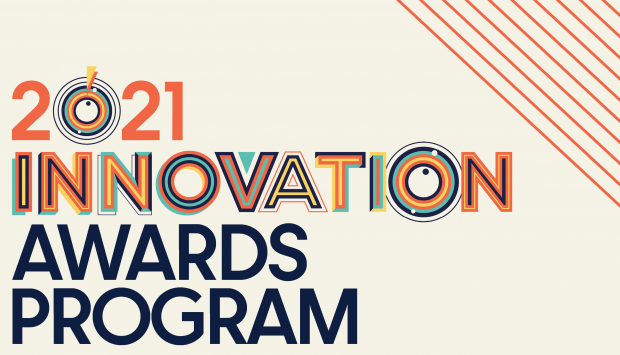 Published on:
Thursday, June 17, 2021 - 11:49am
Board of County Commissioners, 970-498-7010, BOCC@larimer.org; Bridget Paris, Human Resources Director, 970-498-5976, bparis@larimer.org; Linda Hoffmann, Larimer County Manager, 970-498-7004, lhoffmann@larimer.org.
BOCC