SHR
Fort Collins Man Arrested for Possession of Explosive Devices
In May of 2021, a Larimer County Sheriff's Office deputy stopped a vehicle in Loveland and arrested Nicholas Robert Dice (04/02/1987) of Fort Collins for an outstanding warrant.  While searching the vehicle, deputies found a stolen handgun, methamphetamine, a chemical agent riot grenade, and numerous firearms and knives.  He was booked into the Larimer County Jail on the charges of Possession of Explosive Device, Unlawful Carrying of a Concealed Weapon, Possession of a Stolen Firearm, and Possession of Schedule II Narcotics.
In June, LCSO investigators were contacted by Kansas Alcohol Tobacco and Firearms and learned of an August 2020 incident where Nicholas had an explosive device detonate in his Kansas basement while he was working on it.  LCSO investigators started looking at Dice closer and worked diligently to obtain a search warrant for his home in the 100 block of Meadow Lane in Fort Collins.
On July 14, at approximately 10:00 a.m., the Larimer County All Hazards / Crisis Response Team executed the warrant. After clearing the home for hazards, the Northern Colorado Bomb Squad Bomb, LCSO investigators, and special agents with the Federal Bureau of Investigations and Alcohol Tobacco and Firearms searched the home and located three improvised explosive devices and a Molotov cocktail.  They also found firearms and other weapons that violated Dice's bond conditions from the May arrest.
Dice was booked into the Larimer County Jail on the following criminal allegations: 
Violation of Bond Conditions – Felony 6
Possession of Explosive Device (3 Counts) – Felony 4
Possession of Incendiary Device – Felony 4 
A booking photo is attached.  Bond was not set at the time of this release.
Anyone with information regarding this incident or any crime is asked to call LCSO Investigator Kevin Hobson at 970-498-5162 or Crime Stoppers at 970-221-6868 where you will remain anonymous and possibly be eligible for a cash reward. 
The charges are merely an accusation and the defendant is presumed innocent until, and unless, proven guilty.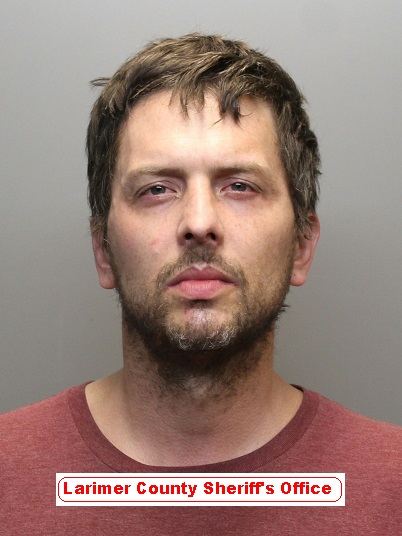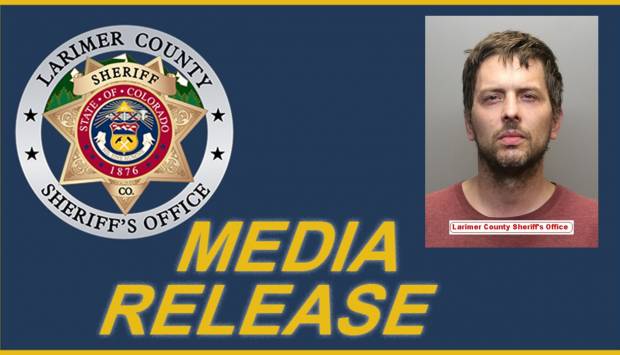 Sheriff