SHR
Drake Man Arrested for Attempted Murder
On July 15, 2021, at approximately 12:23 p.m., the LCSO Communications Center received an emergency request for law enforcement assistance via radio broadcast from a volunteer firefighter at the Glen Haven Fire Station located at 7320 County Road 43.  The broadcast was based on a report to the fire department from a good Samaritan witness. 
The witness saw a black Chevy sedan parked in the middle of County Road 43 with a male and female standing outside and behind the vehicle.  The witness said it appeared the female was in distress, and she was yelling for help.  The witness slowed his vehicle and turned around to provide what aid he could.  As the witness approached the female she ran to and entered the witness's vehicle and he immediately drove to the fire station for help. 
While the female and witness were at the fire station seeking help, the male suspect in the black Chevy arrived and intentionally crashed into the witness vehicle.  Both the witness and the firefighter saw the male suspect take the female from the witness vehicle and violently physically assault her.  The good Samaritan intervened and restrained the suspect until he was detained by an LCSO deputy who was enroute and in the immediate area when the original call was dispatched. 
Members of the LCSO Investigations Division, Crime Lab, and Strategic Enforcement Unit organized a response and took over the investigation.  The suspect was identified as Jacobo Wright Mendoza (11/26/1981) of Drake.  Mendoza was transported to Estes Park for medical evaluation and the 16-year-old female victim was transported to a hospital in Loveland with serious injuries.
Investigators interviewed both individuals.  It was determined that the victim is known to the suspect and based on information that was developed throughout the night, Mendoza was arrested and booked into the Larimer County Jail on the following allegations.
Murder in the First Degree (Attempted), Class 2 Felony
Second Degree Kidnapping-Victim Sex Assault, Class 2 Felony
Unlawful Sexual Contact by the Use of Force, Class 4 Felony
Assault in the Second Degree (Attempted), Class 4 Felony x two counts.  
This is a complex and ongoing investigation based on the substantial follow up that is needed.  A booking photo of Mendoza will not be released at this time, and no further information will be released regarding this investigation until the necessary follow up has been completed.                      
Anyone with information regarding this incident is asked to call Larimer County Sheriff's Office at 970-416-1985 or Crime Stoppers at 970-221-6868 where you will remain anonymous and possibly be eligible for a cash reward. 
The charges are merely an accusation and the defendant is presumed innocent until, and unless, proven guilty.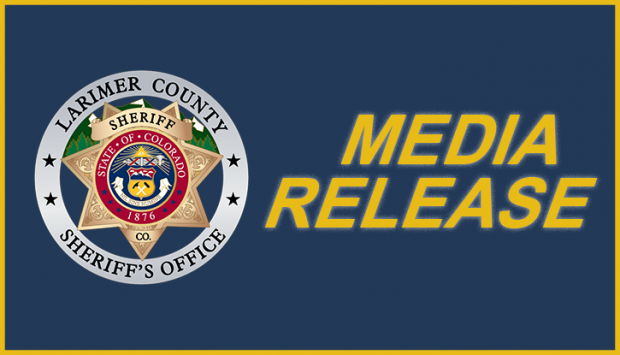 Sheriff