Behavioral Health Services Advisory Groups now accepting applications
Larimer County residents who serve on advisory boards and commissions play a vital role making recommendations to the Board of Larimer County Commissioners on many matters.
There's no better way to be involved in your county government. Currently three Larimer County Behavioral Health Services [BHS] advisory groups have openings. The deadline to apply for these openings is Oct. 15, 2021.
Behavioral Health Policy Council [BHPC] This council is made up of elected officials and advocates who foster regional cooperation for behavioral health in Larimer County. They serve on the council for the term of their elected positions. There are currently two seats open on this council.
Technical Advisory Committee [TAC] This committee is made up of professionals from the field of behavioral health. They identify current gaps in the community for available behavioral health and also identify funding priorities, while also working together to improve outcomes. There are currently eight seats open on the committee.
Consumer Advisory Committee [CAC] From personal experiences, this committee works alongside the TAC and serves to improve access to appropriate, affordable services. There are currently seven seats open on this committee.
BHS relies on the guidance and community-based involvement and decision-making to determine grant program targeted projects and areas of focus and direction from it advisory groups. The groups provide a valuable perspective on behavioral health in Larimer County.
To apply visit https://www.larimer.gov/boards. To learn more about Larimer County Behavioral Health Services visit  https://www.larimer.gov/behavioralhealth.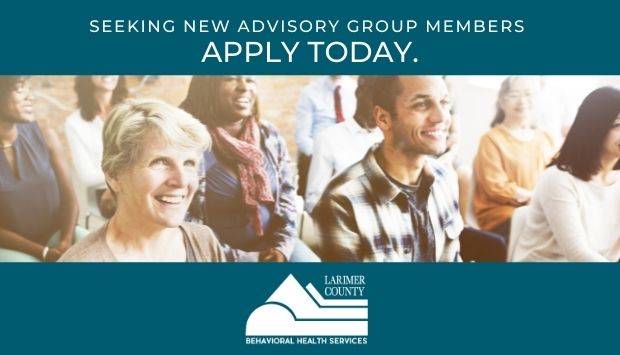 Published on:
Thursday, September 9, 2021 - 11:54am
Jennifer Wolfe-Kimbell, [970] 498-7127, wolfekje@co.larimer.co.us
Behavioral Health