Collaborative efforts lead to passage of innovative adult protection bill
A bill passed by the Colorado Legislature now allows county human or social services departments to use an innovative, pilot alternative response program in reporting the mistreatment of at-risk adults.
The new legislation, Colorado Senate Bill 21-118, allows county Adult Protective Services [APS] departments to use a more flexible and collaborative style when responding to low-risk cases.
Passed by the Colorado Legislature in June 2021, the legislation goes into effect on July 1, 2022. A maximum of fifteen counties will be selected to implement the new program which runs through July 1, 2027.
The current process uses a uniform, investigative approach to respond to reports made to APS. The new program uses a more flexible, tailored approach to look into those situations.
During the last five years, experts from multiple Colorado Counties collaborated to improve the processes in the current method. The resulting new pilot program allows APS workers an opportunity to better connect with clients and their families in an individual manner that feels more like a partnership while gathering more details. It also makes unannounced visits an option and no finding of mistreatment is required. 
Larimer County Human Services Director Heather O'Hayre and Office of Aging and Adult Services Division Manager Lori Metz were a part of the multi-county workgroup in Colorado that collaborated to help with the development and passage of SB21-11B.
"The alternative response is so important because we need to continue to build trust between our department and the community. People need to see us as a resource rather than a last resort," said Larimer County Aging and Adult Services Manager Lori Metz. "I think there are community partners who are hesitant to make an APS report because of the current investigative approach, so they know there's an alternative approach, our hope is that it will encourage them to make that call to us."
Many county human services departments have successfully used a similar, tailored response in their child welfare programs for many years. Tailored response to low-risk child welfare concerns produces a sense of partnership between families and county employees while helping those families who need support. The success with the programs in child welfare led to the expansion of the tailored approach to APS.
"It's important that we have a state system that provides resources, support, and care for the individualized needs of vulnerable adults," said Larimer County Human Services Director Heather O'Hayre. "We wanted to make sure that we were implementing legislative change to create a system that we would all want for our parents and ourselves. It should be a system that promotes safety and stability for older adults across the state. We are incredibly grateful for the leadership of Colorado Senator Joan Ginal as the primary sponsor of the bill. Her advocacy for older adults in our community is tremendous."
To view the bill, visit Alternative Response At Risk Adults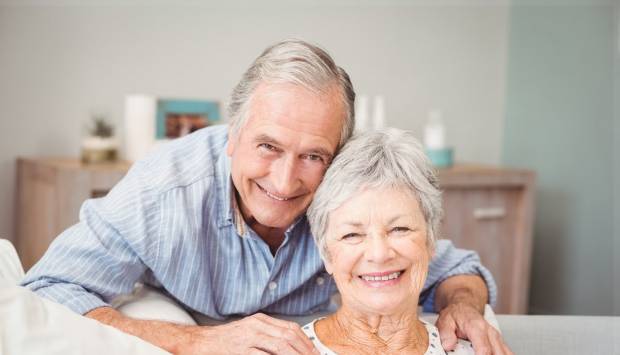 Published on:
Tuesday, September 14, 2021 - 12:43pm
Human Services