2021 Behavioral Health Services Impact Fund Grant Awards Announced
The 2021 grant awards for the Behavioral Health Services Impact Fund Grant Program, including the Gary A. Darling Grant, were approved by the Board of Larimer County Commissioners during the Administrative Matters meeting today.
Behavioral Health Services (BHS) is the administrator of funds generated through a voter-approved ballot initiative for the improvement of behavioral health in Larimer County.  BHS invests those funds back into the community through the Impact Fund Grant Program and other efforts designed to support countywide needs.
The 2021 grant awards were unanimously approved by the Behavioral Health Policy Council (BHPC), an advisory board for BHS, before being presented to the Board of Larimer County Commissioners. The BHPC fosters regional coordination, communication, and countywide partnerships to ensure community engagement and the equitable distribution of annual grant funds to organizations around the county.
"The diversity of community partners in this effort is extraordinary. I also want to acknowledge Commissioner Shadduck-McNally as a commissioner and a regular citizen with these efforts," said Larimer County Commissioner John Kefalas.
Annual funding priorities for the grant program are determined by the BHS Technical Advisory Committee, a workgroup made up of experts in the field of behavioral health, and the Consumer Advisory Committee which consists of residents with personal experience navigating the behavioral health system.  The recommended funding priorities are then reviewed and approved by the Behavioral Health Policy BHPC and the Board of County Commissioners.
"I wanted to thank you and your staff for all their hard work. I've been working on this since 2018 and to see this money getting out to the community and making sure these dollars get where they need to go and have the most impact warms my heart," said Larimer County Commissioner Jody Shadduck-McNally.
This year, two types of grant funding were made available: targeted and responsive. Targeted funding is designed to address gaps in behavioral health care with concentrated focus and funding and includes:
Gary A. Darling Grant, awarded to a program at the intersection of behavioral health and criminal justice
Behavioral Health Care Coordination Across Services
Moderate/Intensive Care Coordination for Those with Complex Needs
Behavioral Health Workforce Development and Retention
Enhancing First Responder and Behavioral Health Crisis-to-Care Collaboration Efforts   
Increasing Access to Behavioral Healthcare in Non-traditional Settings  
Prevention Education and Early Intervention for Vulnerable Youth
Responsive funding allowed organizations to define the problem and propose solutions to the behavioral health challenges faced in the communities they serve.
"There's a lot of need in our community right now. There's also a lot of eyes on the process for awarding these dollars and I think that's really good not only getting money out to the public but we're also involving the public in the decision-making and that goes to the spirit of the measure that was passed several years ago," said Larimer County Commissioner Kristin Stephens.
BHS will award 38 grants to diverse programs serving county residents with a total funding distribution of $2.525 million.  Following are the 2021 grant award recipients:
Larimer County Community Justice Alternatives
The Matthews House
Health Services District of Northern Larimer County
Northern Colorado Veteran's Resource Center
SummitStone Health Partners
Homeward Alliance
Northern Colorado Health Sector Partnership
Turning Point 
Colorado State University School of Social Work
Larimer County Community Justice Alternatives
Larimer County Sheriff's Office
8th Judicial District Attorney's Office
Estes Valley Fire Protection District
Healing Warriors Program
Colorado State University Inclusive Health Collaborative
Cor Defense
CASA of Larimer County
Boys & Girls Clubs of Larimer County
Early Childhood Council of Larimer County
Hearts & Horses
Every Child Pediatrics
Mary Beth Swanson, LCSW, LLC
Alliance for Suicide Prevention of Larimer County
Mindset Reps, LLC
Estes Valley Investment in Childhood Success (EVICS) Family Resource Center
SummitStone Health Partners
ChildSafe Colorado
Partners
The Family Center/La Familia
North Colorado Health Alliance
Estes Park School District
Front Range Exceptional Equestrians
Housing Catalyst
Fort Collins Museum of Discovery
Denver Rescue Mission
Crossroads Safehouse, Inc.
The Center for Family Outreach
Specialized Alternatives for Families and Youth of Colorado
The 2021 Gary A. Darling Grant is awarded to Larimer County Community Justice Alternatives for $131,311.  The funding will be used to expand case management services for justice-involved, pretrial clients with mental health needs, by fostering coordination between the criminal justice and behavioral health systems.
Behavioral Health Services is honored by the number and quality of grant applications received and is pleased to recognize these organizations and their commitment to serving the behavioral health needs of all Larimer County residents.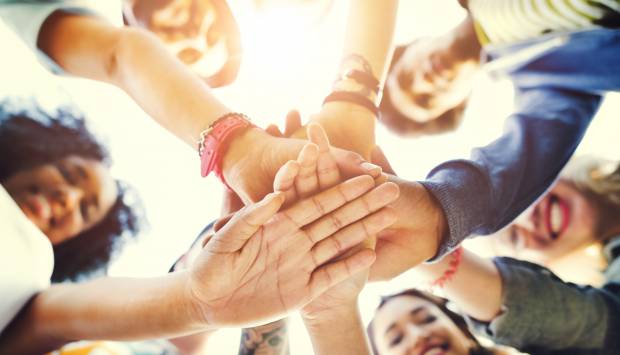 Published on:
Wednesday, September 22, 2021 - 10:28am
Jennifer Wolfe-Kimbell, Communication & Media Specialist, Behavioral Health Services [970]-498-7127, wolfekje@larimer.org
Behavioral Health