SHR
Update: Plane Crash During Kruger Rock Fire
On the morning of November 16, 2021, the Larimer County Sheriff's Office and many partner agencies responded to and began fighting the Kruger Rock Fire southeast of Estes Park.  The terrain where most of the fire was burning made it too dangerous to insert firefighters to battle the fire directly.  The gusty winds, higher than normal temperatures, and low relative humidity suggested great potential for the fire to grow quickly.  Incident Command knew the best chance of getting ahead of the fire was with the use of air drops from aviation resources.
Around midday, LCSO reached out to CO Fire Aviation (Fort Morgan, CO) and asked if they would be able to assist with air operations.  CO Fire Aviation said they were available, had a plane, a pilot, and were interested in assisting.  They also discussed the fire and weather behavior as LCSO wanted to make sure CO Fire Aviation was aware of and comfortable with the conditions.
A few hours later, CO Fire Aviation said they were checking the weather and crosswinds at the fire and were comfortable making air drops.  The plane left Fort Morgan and headed to the fire with a load of water.  With LCSO resources on the ground communicating with the pilot, the water drop was successful.  The pilot reported the wind was not too bad at the fire and said he would head to Loveland to get a load of suppressant to make a second drop.
About an hour later, the plane returned to the fire and the pilot told ground resources it was turbulent over the fire, conditions were not ideal to make a drop, and that he was going to make one more pass and then return to Loveland.  Moments later, at approximately 6:37 p.m., ground resources heard the plane crash.
Resources were immediately deployed to begin searching for the wreckage and it was located near the south end of Hermit Park at approximately 9:49 p.m.  The pilot was recovered from the wreckage this morning and the FAA and NTSB were also on scene today to begin their investigation.  No additional information about the crash will be released at this time.
CO Fire Aviation has identified their pilot as Marc Thor Olson and has stated he was an extremely skilled veteran pilot.  We extend our sincerest condolences to the friends and family of Mr. Olson as well as CO Fire Aviation.
LCSO's relationship with CO Fire Aviation began earlier this year when CO Fire Aviation invited LCSO, several fire departments, and other counties to a demonstration they had planned in Loveland.  LCSO representatives attended the demonstration and were interested in the services CO Fire Aviation were offering, including night air operations.
In recent years, we have experienced the severe fire behavior in Colorado as demonstrated by the 2020 Cameron Peak Fire.  Recent advances in technology to achieve night air operations already in use in other states has proven to be an effective tactic to help prevent medium-sized fires from exploding and making large runs like we saw last year.
LCSO also knew that air resources are often stretched thin and sometimes not available when needed.  After the Loveland demonstration, LCSO continued talks with CO Fire Aviation to learn more about their services, response times, costs, etc.  CO Fire Aviation offered the capability and LCSO was willing to give them the opportunity if it would benefit firefighting operations.
LCSO entered into a verbal "call when needed" contract with CO Fire Aviation on October 5, 2021 in lieu of an exclusive use contract.  A written contract is still being negotiated.  LCSO had reached out to CO Fire Aviation about their services during other fires this year, but they either did not have the availability, or it was decided air operations were not needed on those fires.  The Kruger Rock Fire is the first time LCSO used the services of CO Fire Aviation.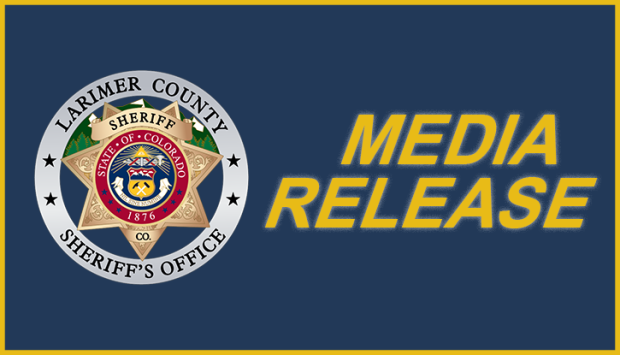 Sheriff