SHR
Man Arrested for Attempted 1st Degree Assault and Later Assaulted a Jail Deputy
On December 28, 2021, at approximately 8:30 p.m., LCSO received a 911 call from a hotel guest at America's Best Value Inn located at 4333 East Mulberry Street in Fort Collins.  The caller reported hearing several gunshots inside the hotel.  As deputies were responding, a hotel employee called 911 and stated there was a man at the front desk that had a handgun, but he dropped it and the employee was able to secure it away from him.  Deputies arrived and the suspect was taken into custody after a successful Taser deployment.  He was then transported to a local hospital for evaluation related to intoxication. 
LCSO investigators responded and began their investigation.  They learned that the suspect and a woman were staying at the hotel together.  Shortly before the first 911 call, the woman went to another room occupied by a friend and asked to be let in because she was afraid of the suspect.  The suspect started banging and kicking the door to the room with the two women inside.  He then fired multiple rounds from a handgun through the door before going to the lobby.  Thankfully, no one was injured during this incident.
The suspect was booked into to the Larimer County Jail on the following allegations:
2 counts Attempted 1st Degree Assault (F4)
Attempted 1st Degree Burglary w/ Deadly Weapon (F4)
2 counts Prohibited Use of Weapons (M2)
2 counts Menacing (F5)
The suspect was very uncooperative and investigators had doubts about his identity.  Investigators worked throughout the night and again today and were able to identify him as Michael Segura (06/15/1982) of Nebraska. 
On December 29, 2021, at approximately 1:54 p.m., Segura was being arraigned at the Larimer County Jail for the allegations he was arrested on the night before.  Without provocation, and while speaking to a judge via video, Segura attacked a jail deputy.  With help from additional deputies, Segura was restrained after a Taser deployment.  The deputy was treated at a local hospital for minor injuries.  An additional charge of 2nd Degree Assault on a Peace Officer will be sought.
Bond has not been set and a booking photo is not available at this time.
The charges are merely an accusation, and the defendant is presumed innocent until, and unless, proven guilty.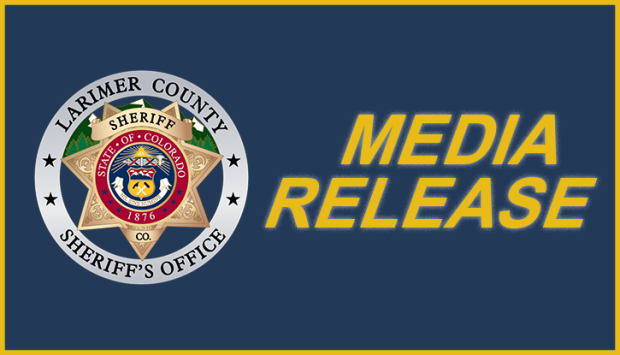 Sheriff