Public meeting/open house for the Larimer County north landfill site development
Planned developments for the North Landfill Project will be discussed at an upcoming public open house meeting.
The meeting will provide information on the progress and modifications that have been made for the future landfill facility. A brief presentation on the North Landfill updates will be followed by the open house.
After the presentation, participants are encouraged to visit informational booths that have been set up to ask specific questions about landfill development and operations. Larimer County Solid Waste staff will be available to answer questions about the landfill project.
Staff from Larimer County Engineering will also be present to answer any questions about the Larimer County Road #70 and Larimer County Road #9 roadway improvements in the vicinity of the project.
Here are the neighborhood meeting Presentation Boards that will be on display at the meeting on May 18, 2022. In addition, here is a feedback form if you would like to submit any questions or comments.
More information on the future of solid waste management and diversion in Larimer County can be found at https://www.larimer.gov/solidwaste/wasteshed.
Event Date:              May 18, 2022
Time:                         6 p.m. to 8 p.m.
Location:                  Leeper Community Center: Community Room
                                   3800 Wilson Ave. Wellington, CO 80549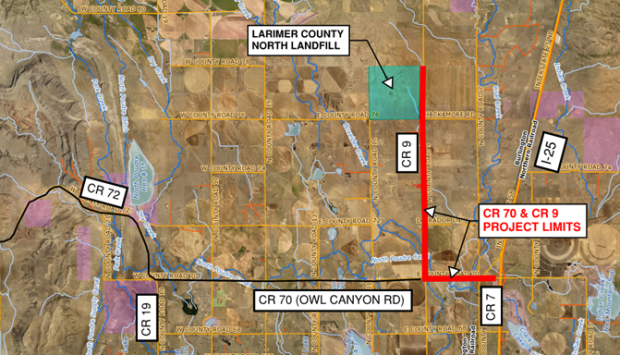 Published on:
Monday, April 25, 2022 - 12:00pm
Alex Studee
Solid Waste Manager
(970) 498- 5785
studeead@larimer.org
Solid Waste