Larimer County begins summer chip seal road work
The Larimer County Road and Bridge Department's 2022 Road Maintenance and Chip Seal Program are set to start on June 21.
Work crews will begin work on Larimer County Rd. #43, moving west into Estes Park.
What's a chip seal? It's applying a layer of blended asphalt and gravel to a paved road to extend its life during normal use.
When traveling in a work area please be safe and give our crews a 'brake' by slowing down in work zones.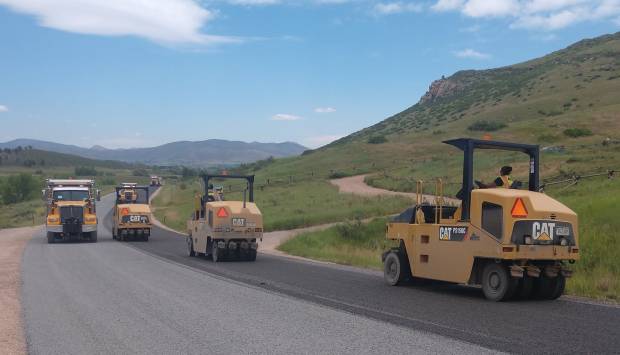 Published on:
Friday, June 17, 2022 - 12:22pm
Road and Bridge