SHR
UPDATE - Juvenile Wanted for Attempted Murder
UPDATE - 08/02/2022
LCSO has received and followed up on numerous tips from the community regarding the whereabouts of Teagan Pixley-Johnson.  On August 1, a tip led the LCSO Strategic Enforcement Unit to the 800 block of Merganser Drive in Fort Collins where they ran surveillance.
With the assistance of the Fort Collins Police Services SWAT Team, Pixley-Johnson was arrested just before 10:00 p.m. He was taken to the Platte Valley Youth Services Center in Greeley.
No additional information will be released about this investigation.
We greatly appreciate all the information provided by the community to help locate this suspect.
---
07/28/2022
On July 28, 2022, at approximately 4:09 p.m., the Larimer County Sheriff's Office began receiving 911 calls reporting shots fired and a shooting that just occurred outside a home in the 400 block of South Overland Trail in Fort Collins.  Deputies responded and quickly found the 28-year-old male victim with multiple gunshot wounds.  He was transported to an area hospital for treatment.
Deputies began searching the area for the suspect but did not find him.  Investigators identified the suspect as 15-year-old Teagan Pixley-Johnson of Fort Collins.  Investigators also learned that Pixley-Johnson knows the victim. 
Pixley-Johnson is a white male, 5'08" tall, weighs 130 pounds, and has brown hair and blue eyes.  He was last seen wearing a black hoodie and black pants.  A photo is attached.
Investigators obtained an arrest warrant for Pixley-Johnson for Attempted Murder First Degree (F2), Possession of Handgun by Juvenile (M2), and Aggravated Juvenile Offender (sentence enhancer).
Pixley-Johnson is believed to be armed and dangerous.  If seen, call 911 immediately and do not approach him. 
Anyone with information regarding this incident that has not already spoken to investigators is asked to call Investigator Tyler Schall at 970-498-5168 or Crime Stoppers at 970-221-6868 where you will remain anonymous and possibly be eligible for a cash reward.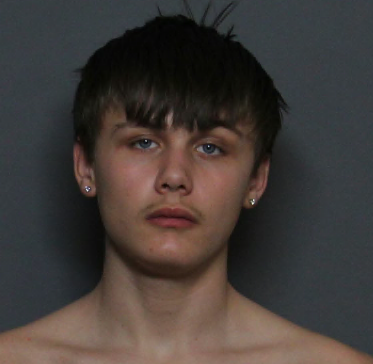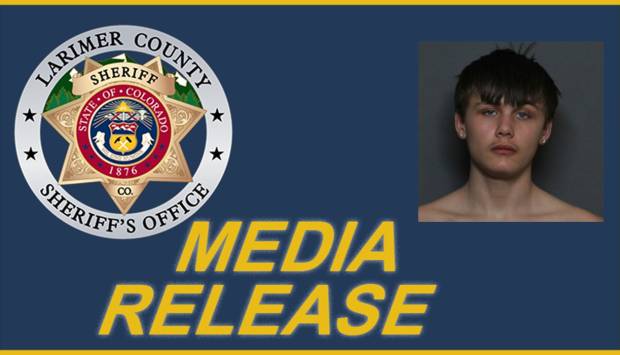 Sheriff