Larimer, Weld sign regional workforce agreement
An agreement between Larimer County and Weld County workforce and development bodies to collaborate and provide similar services in both counties was approved Tuesday by the Board of Larimer County Commissioners.
The new partnership between Larimer County Economic and Workforce Development [LCEWD] and Employment Services of Weld County [ESWC] aligns the initiatives of both organizations.
The Northern Colorado Regional Workforce Development Partnership Memorandum of Understanding [MOU], is the first of its kind between the two agencies and outlines their alignment of strategic regional workforce initiatives.  
Increasing diversity, business activity, and population growth in Northern Colorado now cross political jurisdictions in Larimer and Weld County.  A collaborative approach to serving the community in both counties is more efficient and consistent, especially with workforce mobility between the two counties.
To best serve the community and businesses in the region and to ensure the success of common workforce development goals, LCEWD and ESWC have already been working toward greater alignment on workforce development and initiatives.
While both organizations have been very successful working independently, the MOU permits both bodies to leverage their work together to better serve a rapidly evolving community.  
Their combined efforts can promote positive economic outcomes in Northern Colorado such as wealth generation, upward mobility, and economic inclusion. Regional partners also support the MOU and have determined that economic strength lies with regional unity and collaboration for both communities.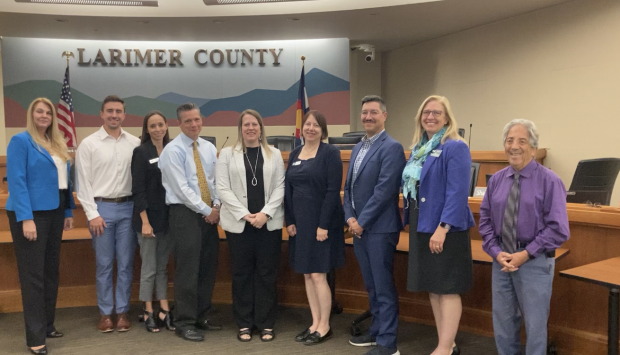 Published on:
Thursday, September 22, 2022 - 12:21pm
Jacob Castillo, Economic and Workforce Development Dir., jcastillo@larimer.org, 970-498-6605
Economic and Workforce Development