Larimer County Proposed Budget now available
The 2023 Proposed Larimer County Budget is now available online at Larimer.org/Budget. It includes $660.8 million in budgeted expenditures, of which $381.6 million is for general operations, $157.4 million is for capital projects, and $24.2 million is for disaster recovery. Some highlights of the budget are as follows:
FY2023 is a noteworthy year for facility construction in the Larimer County Capital Improvement Plan, especially with the completion of several significant projects. $8.5 million for the final stage of the new behavioral health facility, $8.5 million for the completion of the expansion of alternative sentencing facilities, and $6.2 million for the jail improvement project. These projects are all expected to be completed in the second half of FY2023.
Larimer County also uses a five-year capital improvement program to budget for infrastructure, equipment and vehicles, land acquisitions, and major technology upgrades. The 2023 capital budget includes $24.1 million in expenses at The Ranch, $4.3 million for parks and open spaces, $31 million on roads and bridges, $39.7 million for landfill projects, $6 million on technology improvements, and $5.8 million for new and replacement vehicles.
Due to recent economic trends and uncertainty, the Proposed Budget prioritizes providing outstanding quality services to our community by investing in recruiting and retaining talent, improving existing operations, and furthering the goals of the Strategic Plan while maintaining flexibility in the future.
The 2023 Proposed Budget maintains appropriate levels of General Fund reserves while also maintaining a climate-change contingency reserve for disaster response, mitigation, and adaptation.
The county is currently planning to spend $24 million of COVID relief funding in FY2023 through the American Rescue Plan Act on projects that will have transformative impacts in important areas such as affordable housing, housing, and services for persons experiencing homelessness, behavioral health, and expansion of high-quality internet access.
A public hearing for the 2023 Proposed Budget will be held on Nov. 7, 2022, at 6:00 p.m. in the Hearing Room located at the Larimer County Administrative Services Building at 200 W. Oak Street in Fort Collins. Community members can participate in the hearing online via zoom by registering at https://bit.ly/3fqsl3o.  The hearing will be broadcast live online at larimer.gov/broadcast or youtube.com/larimercounty.
Members of the community can also explore the county budget at Larimer.org/BudgetExplorer, which provides an overview of spending and shows how taxes are calculated. The public is also invited to comment on the 2023 Proposed Budget at an upcoming commissioner community meeting. The final budget adoption hearing will be held on December 14th, 2022.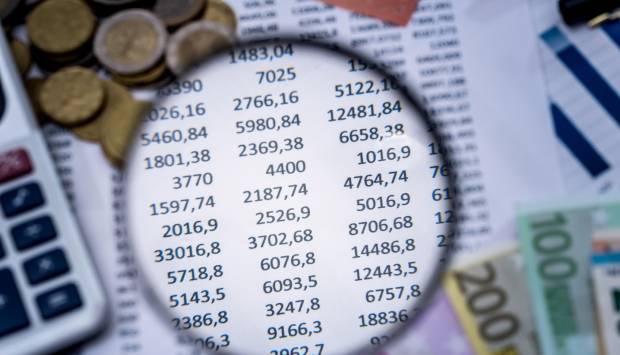 Published on:
Wednesday, October 19, 2022 - 3:52pm
Josh Fudge, Budget Director, 970-4987017, jfudge@larimer.org;
Lorenda Volker, County Manager, 970-498-7008, volkerl@larimer.org;
Board of County Commissioners 970-498-7010, BOCC@larimer.org.
BOCC