Natural Resources seeks Volunteer Nature Educators for 2023 season
Do you or someone you know have a passion to inspire a love for nature in all ages? Larimer County Department of Natural Resources invites you to join their mission to connect people, nature and place as a Volunteer Nature Educator. This role is critical in sharing inspiration, information, and stewardship with hundreds of visitors a year at Larimer County parks and open spaces. 

Nature Educators teach school groups, talk with visitors at popular trailheads, and lead hikes on various topics among other valuable services.  "Being a Nature Educator is a great way to enhance your understanding of the natural world and gain rewarding volunteer experience," said Julie Enderby, Education & Volunteer Supervisor. "Plus, you're an important part of our volunteer community that cares about the environment and inspires others to appreciate it."

No experience in environmental education or ecology is required. Volunteer Nature Educators are provided training and support along with flexible scheduling. They must pass a background check and have transportation.

The required training session will be held in March with instruction on teaching, public speaking, conservation, and stewardship topics and more. For more information and to submit your application by Feb. 28, visit larimer.gov/naturalresources/volunteer. For questions, please contact Julie Enderby, Education & Volunteer Supervisor, at jenderby@larimer.org or call (970) 619-4552.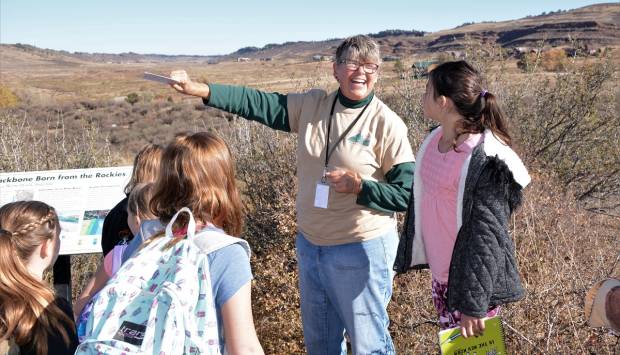 Published on:
Thursday, December 15, 2022 - 3:13pm
Julie Enderby
Education & Volunteer Supervisor
Larimer County Natural Resources
(970) 619-4552 or jenderby@larimer.org
Natural Resources