Pole Hill Road public open house
Larimer County Engineering will host an open house to provide information on a right-of-way the county has acquired for public use of Pole Hill Road from Flatiron Reservoir to the Lone Elk Intersection.
Larimer County received a Quitclaim Deed from the Bureau of Reclamation conveying the right-of-way and will provide clarity on where the public may and may not drive, and other matters such as maintenance responsibilities and signage.
Join us for an open house from 6 p.m. to 7:30 p.m., Sept. 19, 2023, at the Larimer County Natural Resource Offices, 1800 South County Road 31, Loveland, Colorado 80537.
Questions? Contact Larimer County Engineering  at (970) 498-5700 or by email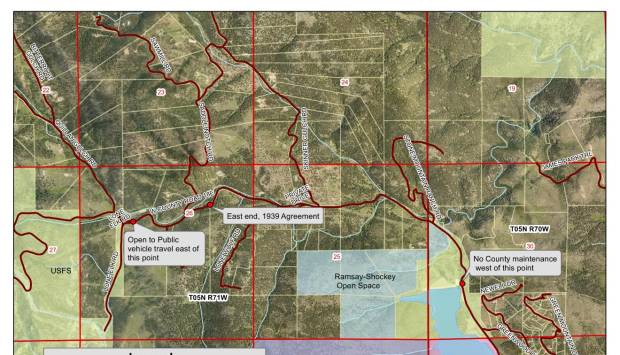 Engineering