Estes Park Local Marketing District / Visit Estes Park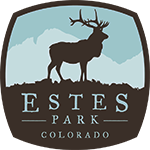 NOTE:  Applicants must reside within the Marketing District Boundaries. For current information on meeting agendas, minutes and board members, Visit Estes Park Board.
The Estes Park Local Marketing District, also known as Visit Estes Park, is an organization formed in 2009 for the purpose of advertising, marketing and promoting tourism in the Estes Park area through a Local Marketing District.
Voters in the Marketing District area approved forming the organization and voted to collect a 2% sales tax on short term stays in lodging establishments and private homes when used as short-term rental properties. Subsequent Intergovernmental Agreements between the Town of Estes Park and Larimer County, required by state law, confirmed the working agreement with the Local Marketing District.
Mission: We drive sustainable year-round economic growth by encouraging visitor demand.
Vision: To offer positive and memorable experiences for guests and quality of life for our community.
What we do: Our marketing task is to incrementally increase visitation and its economic benefits to and quality of life for the community. This calls for strategic and integrated marketing efforts founded on research with a keen eye on travel trends. Marketing is more than placing an ad in a publication, although that is part of the equation. Visit Estes Park's work consists of efforts in , Stakeholder Partnerships, Market Research, Destination Brand Strategy, Website and Digital Marketing, Collateral Development, Public Relations, Social Media, Advertising, Planning, and Direct Marketing and Sales
Term Length:
4 Years