Housing Catalyst, BHS Impact Fund Grantee, provides innovative programs for individuals with complex needs
For over fifty years, Housing Catalyst has been addressing the growing need for affordable homes in Northern Colorado by developing and managing residential properties, administering housing assistance, and coordinating community programs and services.
Serving thousands of residents each year, Housing Catalyst supports families with children, seniors, individuals with disabilities, and people experiencing homelessness.
Permanent Supportive Housing (PSH) is one of the programs Housing Catalyst offers in Larimer County. PSH combines housing with case management and supportive services.  The program is designed to house people who were previously experiencing homeless, are highly vulnerable, and have complex needs.
Housing Catalyst owns and operates two Permanent Supportive Housing communities. Redtail Ponds, Northern Colorado's first PSH community, opened in 2015. The community was designed using best practices from across the country to meet the housing needs of veterans and people with disabilities who have experienced homelessness. In 2021, Housing Catalyst opened its second PSH community, Mason Place. The award-winning project has become a model for trauma-informed design, harm reduction practices, and community partnerships.
The PSH model is a proven approach to addressing homelessness and saves communities money by reducing costs to various public service and crisis systems such as shelters, hospitals, jails, and prisons.
According to the National Alliance to End Homelessness, investments in Permanent Supportive Housing have helped decrease the number of chronically homeless individuals by 8 percent since 2007.
Housing Catalyst received a grant from the BHS Impact Fund Grant Program to fund a Behavioral Heath Clinician (BHC) to provide therapeutic services for residents living in Permanent Supportive Housing.  The clinician supports the stability and behavioral health of 120 formerly homeless residents by providing crisis intervention, individual and group therapy, case management, and coordinating aftercare with medical providers.
According to Carri Ratazzi, Director of Resident Services, "The first step to healing is housing but it's only the beginning for most of our residents. Having an onsite clinician is instrumental in retaining housing for this population's complex and acute mental health and substance use. The onsite clinician partners with community case management and service providers to provide consistent and confidential care. The relationships built with community partners allow our residents to easily access other supportive services based on referrals and clinical recommendations."
As residents identify areas of concern or barriers to successfully transitioning into their new home, PSH staff can connect them with the Behavioral Health Clinician. The BHC assesses, makes recommendations, and coordinates care with the case management team, mental health, and medical providers, and others in support of resident needs.
Brenna Rush, LCSW, LAC, the Behavioral Health Clinician servicing this project shares her approach to the work she does with residents. She says, "When professionals let go of their agenda and timeline, real connection and work can happen. Our residents are the experts of their stories, and I am simply a minor supportive character. Most of my work is building rapport and genuine relationships with our residents with the hope that they feel seen, important, supported, and worthy of taking a risk on themselves to make a change. When they are ready to heal and reach for their goals I will be there to help and walk beside them, but it is their story to write. Beautiful healing is happening here, and it is an honor to be invited to bear witness to it."
Residents have shown appreciation for the support of the Behavioral Health Clinician in working toward personal goals like reducing substance use and establishing healthy boundaries with friends and family.
PSH resident, Dallas, credits the program and the staff who work in PSH for helping him turn around a 40-year-long battle with addiction and ultimately saving his life. "The only family I feel like I have now are all the people who work at Mason Place. They don't just treat it as a job - they do things because they actually care for us. That place is so wonderful because it is changing people's lives," said Dallas. He leads a weekly recovery support group and is seeking a position as a peer support specialist s.
The Behavioral Health Clinician has built relationships with many community providers such as the Mental Health Resource Team, Fort Collins Police Department, Poudre Fire Authority, SummitStone Crisis Center, UCHealth, Interagency Collaborative, and Larimer County Corrections, to help ensure residents receive the appropriate level of care and experience smoother transitions to other care settings when needed.
Housing Catalyst's Permanent Supportive Housing program is highly successful and it's getting national attention. In 2022, Housing Catalyst received two prestigious awards: the Colorado National Association of Housing and Redevelopment Officials (NAHRO) award for its supportive programming of individuals exiting chronic homelessness and the 2022 Housing Colorado Eagle Award in recognition of the Permanent Support Housing building design and the supportive programming offered. Housing Catalyst also consults with, and shares lessons learned with other communities that are developing PSH (including neighboring agencies in Loveland and Greeley).
To learn more about affordable housing and programs offered through Housing Catalyst, please visit www.housingcatalyst.com.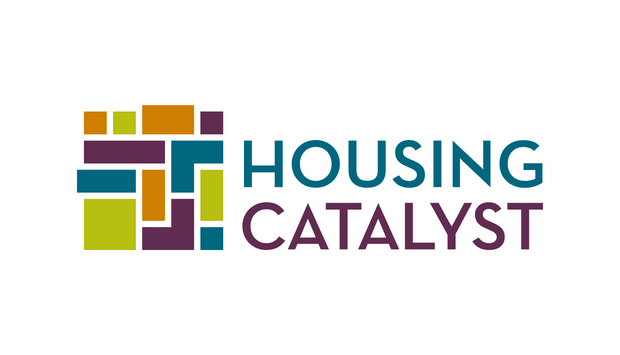 Published on:
Monday, January 30, 2023 - 1:56pm
Jennifer Wolfe-Kimbell
Communication Specialist
wolfekje@larimer.org
Behavioral Health