SHR
Larimer County Sheriff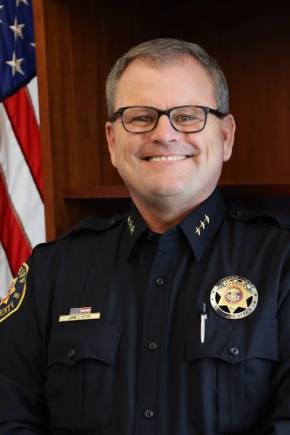 Email
(970) 498-5100
2501 Midpoint Dr.
Fort Collins, CO 80525
Jan 2023 -  Jan 2027
First of 3 possible 4-year terms
John Feyen started his career of service as a paramedic in the Kansas City, MO metropolitan area in 1987. He and his wife moved to Larimer County to continue his service as a paramedic/firefighter. 
John joined the Larimer County Sheriff's Office in 2000 and served the Estes Valley as a patrol deputy. He then moved to investigations as a Crimes Against Persons investigator and promoted to lieutenant, leading the Investigations Division. While most of John's time at LCSO was spent in investigations, he also served as sergeant of the Wellington Squad. In 2013, John was appointed as the Interim Police Chief of the Berthoud Police Department before the town contracted with LCSO for law enforcement services. John also led evacuation efforts during the 2012 High Park Fire and 2013 flood.
In 2019, John accepted an offer as an Assistant Chief with Fort Collins Police Services and served with the agency until 2022. In that time, he led the Patrol Division, Special Operations Division, and the Information Services Division.
John was elected to serve as the Larimer County Sheriff and was sworn in on January 10, 2023.
John holds a bachelor's degree in Organizational Leadership and Development from CSU – Global, and he is a graduate of Northwestern University School of Police Staff and Command, as well as the Police Executive Research Forum's Senior Management Institute for Policing. He has volunteered as an Executive Board Member for the Windsor Charter Academy and served on the Voices Carry Child Advocacy Center board.