Resilient Communities are Connected Communities Workshop
What does resilience even mean? Where do I start? I want to connect with my community, but don't know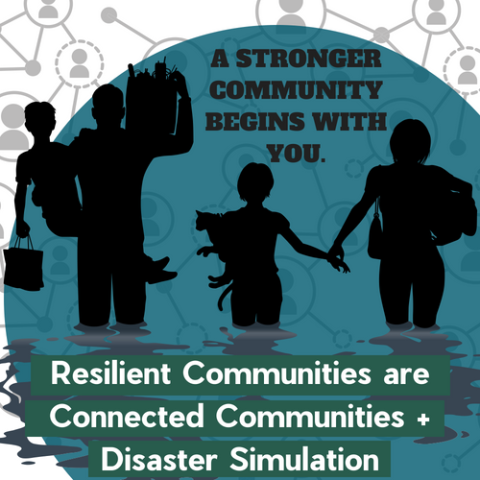 how?
If you find yourself asking these questions, our Resilient Communities are Connected Communities Seminar is for you! During this seminar, we teach participants how to be prepared for everything, what resilience is and means, how to engage with your neighbors, and facilitate a plan toward the goal of grassroots action with the intent of creating a stronger, more self-sustainable, and connected community!  
Our training is usually two days, with the first day consisting of our classroom training. The second day, which is much shorter, consists of a miniature disaster simulation in which participants are given a scenario and learn to navigate their environment following a disaster. This includes problem solving, maneuvering between agencies, and learning how to access needed resources. 
Upcoming Seminars: 
There are currently no RCACC Seminars scheduled in 2020. This is because this seminar has had the opportunity to be instructed for a few years now, and we are taking the feedback from previous seminars to revamp this program and make it better than ever! Please stay tuned. 
In the meantime, you can learn valuable information regarding how you can be a more resilient citizen by signing up for our monthly E-Newsletter!