There are special elements and considerations involved with managing small acreage properties such as weed identification and management, grass identification, pasture management, and reseeding.
Do you have questions?
Larimer County CSU Extension can help you reach the goals for your property. Contact Karen Crumbaker directly at 970-498-6003 for information or to schedule a site visit ($75).
Colorado Small Acreage Management
The Colorado Small Acreage Management is a partnership through the Colorado State University Extension and the USDA Natural Resources Conservation Service.  You can find more information, including the Colorado Forage Guide, on their website.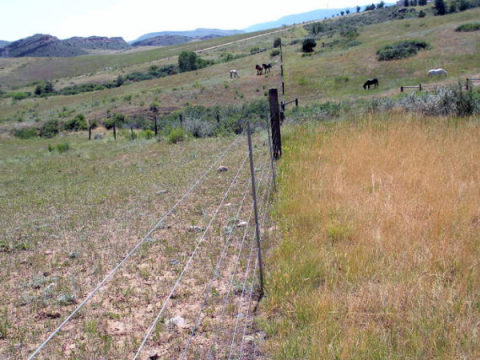 Managing Dryland Pastures - Recorded Webinar