4-H volunteers in Larimer County help grow true leaders in our community.  Our volunteers empower young people with the skills to lead for a lifetime. 
Volunteer your time to help Larimer County Youth be: 
Confident and strong
Curious enough to question and capable enough to find the answer
Able to work with others as well as lead
Volunteers grow with 4-H too!
New friendships
A connection with youth
Improved community
Leadership skills
A new passion
Help create positive change
Enhanced skills in numerous project areas
Leave a lasting legacy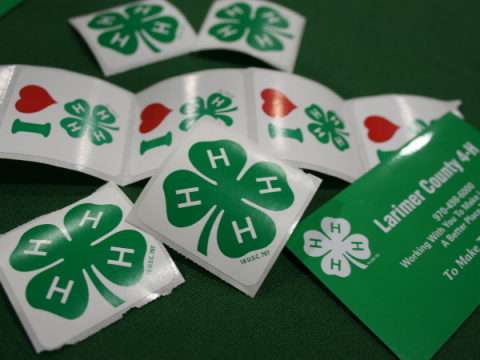 How to become a 4-H Volunteer
Whether you want a short-term volunteer experience or a long-term role, 4-H has an opportunity for you! To become a 4-H volunteer, call us at Larimer County Extension, 970-498-6000.  We'll talk over current openings. 
Please note - to be a volunteer you must:
Apply in 4-H Online
Pass a background check
Review the virtual training
Volunteer Roles
Larimer County 4-H has multiple volunteer roles:
Organizational Club Leader – guide a club to success
Project Leader – can be within a club or county-wide
Key Leader – county-wide
---
Colorado State University Extension is an equal opportunity provider. Colorado State University does not discriminate on the basis of disability and is committed to providing reasonable accommodations. CSU's Office of Engagement and Extension ensures meaningful access and equal opportunities to participate to individuals whose first language is not English. Colorado State University Extension es un proveedor que ofrece igualdad de oportunidades.
Colorado State University no discrimina por motivos de discapacidad y se compromete a proporcionar adaptaciones razonables. Office of Engagement and Extension de CSU garantiza acceso significativo e igualdad de oportunidades para participar a las personas quienes su primer idioma no es el inglés.
Col.st/ll0t3
Larimer County Office of Colorado State University Extension
ADDRESS
1525 Blue Spruce Dr.
Fort Collins, CO 80524-2004
Phone: (970) 498-6000 | Fax: (970) 498-6025
Office Hours
7:30 a.m. - 4:30 p.m.
Monday - Friday
Our office follows the Larimer County Holiday Calendar for office closures.