The team in the Information Technology Division has been a part of several award winning initiatives.   Included in these are the 2015 Larimer County Innovation Award grand prize and the Colorado Government Association for Information Technology (CGAIT) Excellence Award.
Larimer County Innovation Award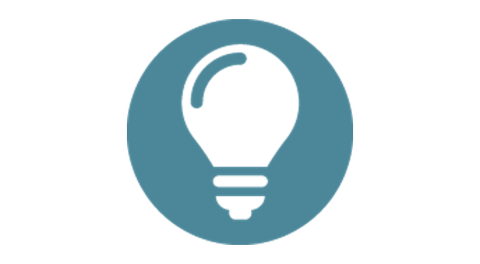 Larimer County IT worked collaboratively with the Larimer County Treasurer's Office on a multi-year development effort to deploy a robust and comprehensive business application for the Treasurer's Office.  On December 8th 2014 the Treasurer's Office rolled out their new, custom built, software application called TRE2 (Release 1).  This is a completely re-designed and re-architected software application to replace their previous application which was developed in 1999.  The project was a joint effort between the Treasurer's Office and Software Application Services group within the FITD division that began in May of 2012.  TRE2 can perform all of the functionality the Treasurer's office had in their old system with the addition of many new features and enhancements that will allow efficiencies and smoother business operations within the Treasurer's office.  Staff resources, with specific roles and responsibilities, from both offices were committed to this long term effort - each role being very important to its success.  FITD provided the Project Management, the software developers, Scrummasters, and subject matter experts (SME's).  The Treasurer's office provided the Product Owners, testers, SME's and application support specialists.  This was a team that met daily for 2.5 years and presented to the Treasurer's office software feature sets on a 2 week cycle.  Every two weeks the Treasurer's office could see and provide feedback on the delivered software.  The Scrum methodology has proven very successful for software projects of this size.  This was a monumental effort by a high performing team that should be recognized as an example of what can be achieved through hard work, committed resources and teamwork, appropriate project communication and project management, and an agile development methodology called Scrum.
CGAIT Excellence Award
Larimer County IT received the Excellence Award from the Colorado Government Association of Information Technology for work completed on the Larimer County Atlas project.  The Larimer County Atlas platform provides tools and knowledge that will help users analyze information, gain better insight into their business and make better business decisions.  This platform makes available to Larimer County employees information around Finance and Accounting, Human Resources and other Key Performance Indicators for the County.
Larimer.org website wins four awards
Larimer County's web team received four prestigious awards in 2018 for excellence in digital communication --- the Saavy Digital Interactive award, Pinnacle Award, Member's Choice Award, and Governmental Experience Award.
The Saavy Award was presented to Larimer County at the recent City-County Communications and Marketing (3CMA) conference in Milwaukee for the complete redesign of the county website www.larimer.gov, winning first place for large counties and cities. The combination of branding, photography, ease of navigation, interactive tools and enhanced search functions greatly increased satisfaction from citizens conducting business with Larimer County.
The Pinnacle Award and Members Choice awards from the National Association of Government Web Professionals (NAGW) went to Larimer County as well, for best practices that improve how citizens get their information online and conduct business. The award recognizes Larimer County nationally in the large county category for web design, content, organization, performance, open data, and accessibility standards. Larimer County was also chosen for the prestigious Members Choice Award, an honor for being judged by peer web developers across the nation as having one of the best-designed websites.
The Government Experience Award 4th place also went to Larimer County for the redesign of the county website. The award distinguishes Larimer County for radically improving the way services and information is delivered to citizens. Larimer County was unique in this category since it is the only small county under 500,000 with the other four counties in the group having large populations of 1.5 million people or more.