SHR

The Larimer County Sheriff's Office K9 Unit is a specialized division consisting of eight dog/handler teams.  The focus of the K9 Unit is to reduce the number of man hours spent on calls and increase the safety of officers involved on calls. 
It is estimated that each K9 team can save between 800 and 1,000 man hours per year.  K9 teams respond to violent calls, building searches related to alarms or reports of forced entry, fleeing subjects, searches for missing, lost, or endangered children or persons, and narcotic calls.
K9 teams are also called in to assist other tactical units such as SWAT, Northern Colorado Drug Task Force, and various federal agencies such as the FBI, DEA, and ATF.  At least one K9 is on call at all times.  Regional calls for service are common and are examples of the good working relationships we have maintained with other local, state, and federal agencies. 
The specialized nature of the K9 Unit requires handlers to train a minimum of 20 hours a month as a group in addition to the daily training each dog-handler team conducts.  The K9 Unit has six dogs assigned to the Patrol Division certified in patrol function and narcotic detection, and two dogs assigned to the Jail Division certified in narcotic detection.
If you are interested in helping LCSO K9s after retiring due to age or injury, please visit the Larimer Retired K9 Foundation.
Corporal Aaron Hawks and K9 Hyde (Belgian Malinois)
Breed: Belgian Malinois
Handler: Corporal Aaron Hawks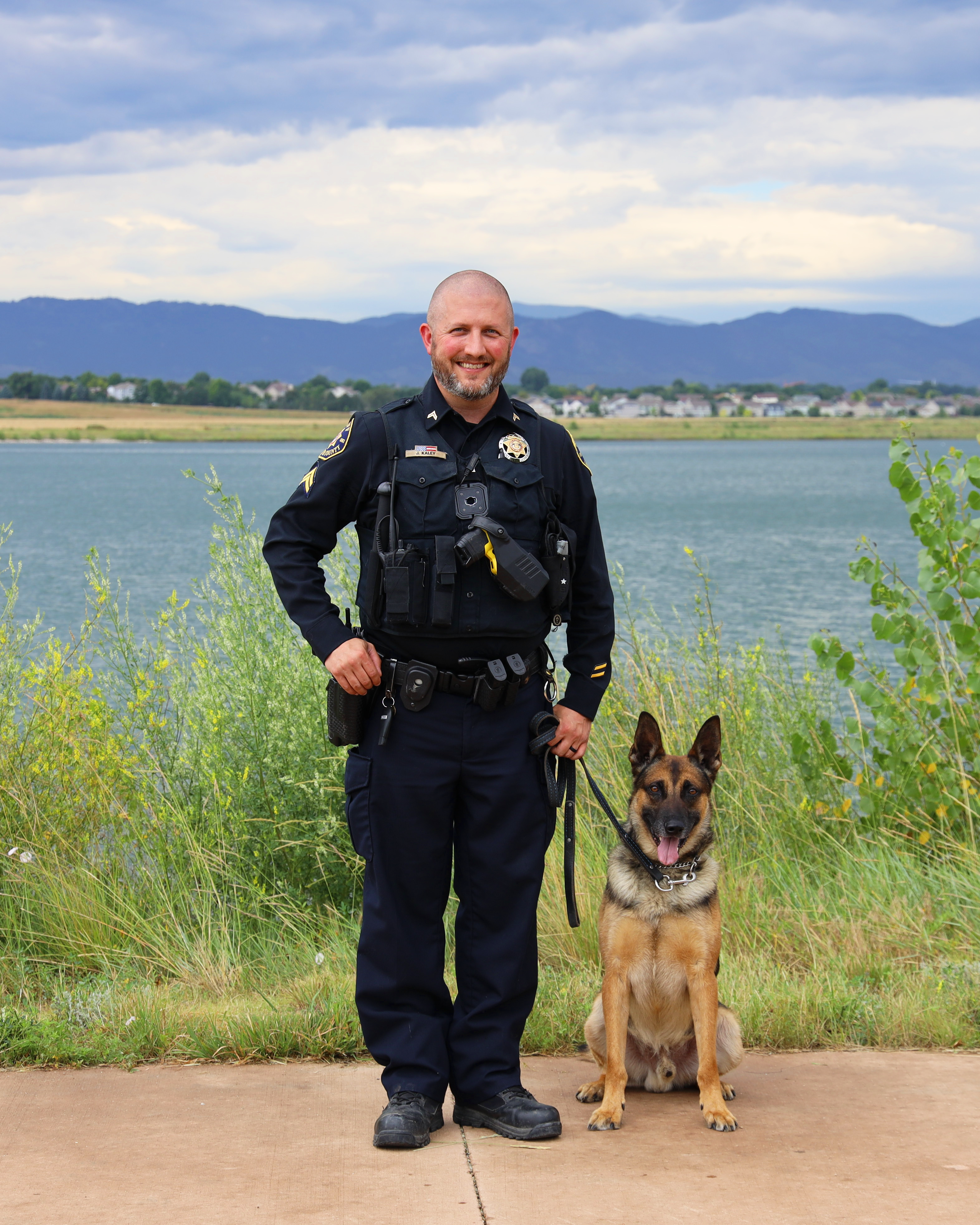 Corporal Jeff Kaley and K9 Lukin (German Shepherd)
Breed: German Shepherd
Handler: Corporal Jeff Kaley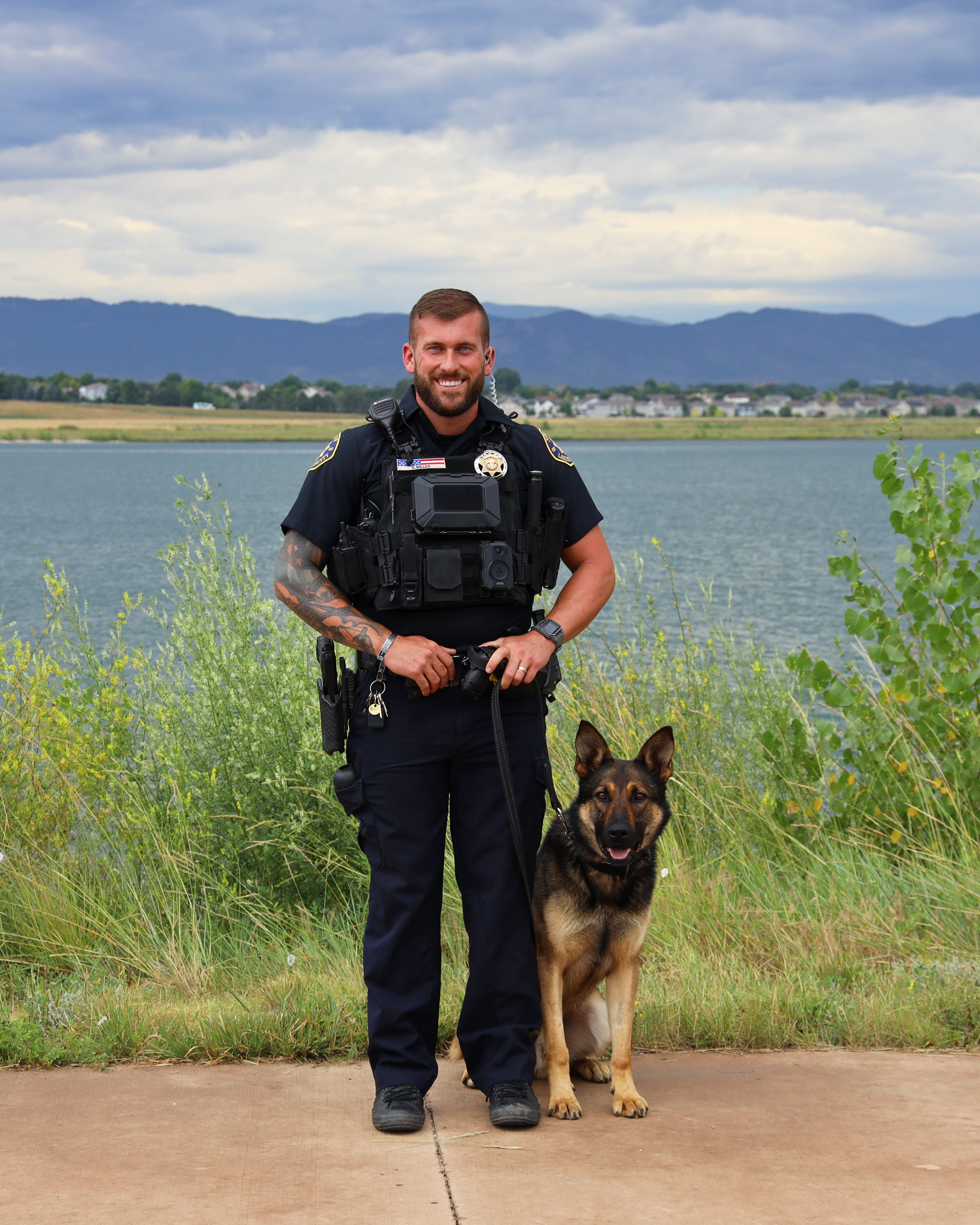 Deputy Derek Miller and K9 Mav (Belgian Malinois/German Shepherd)
Breed: Belgian Malinois
Handler: Deputy Derek Miller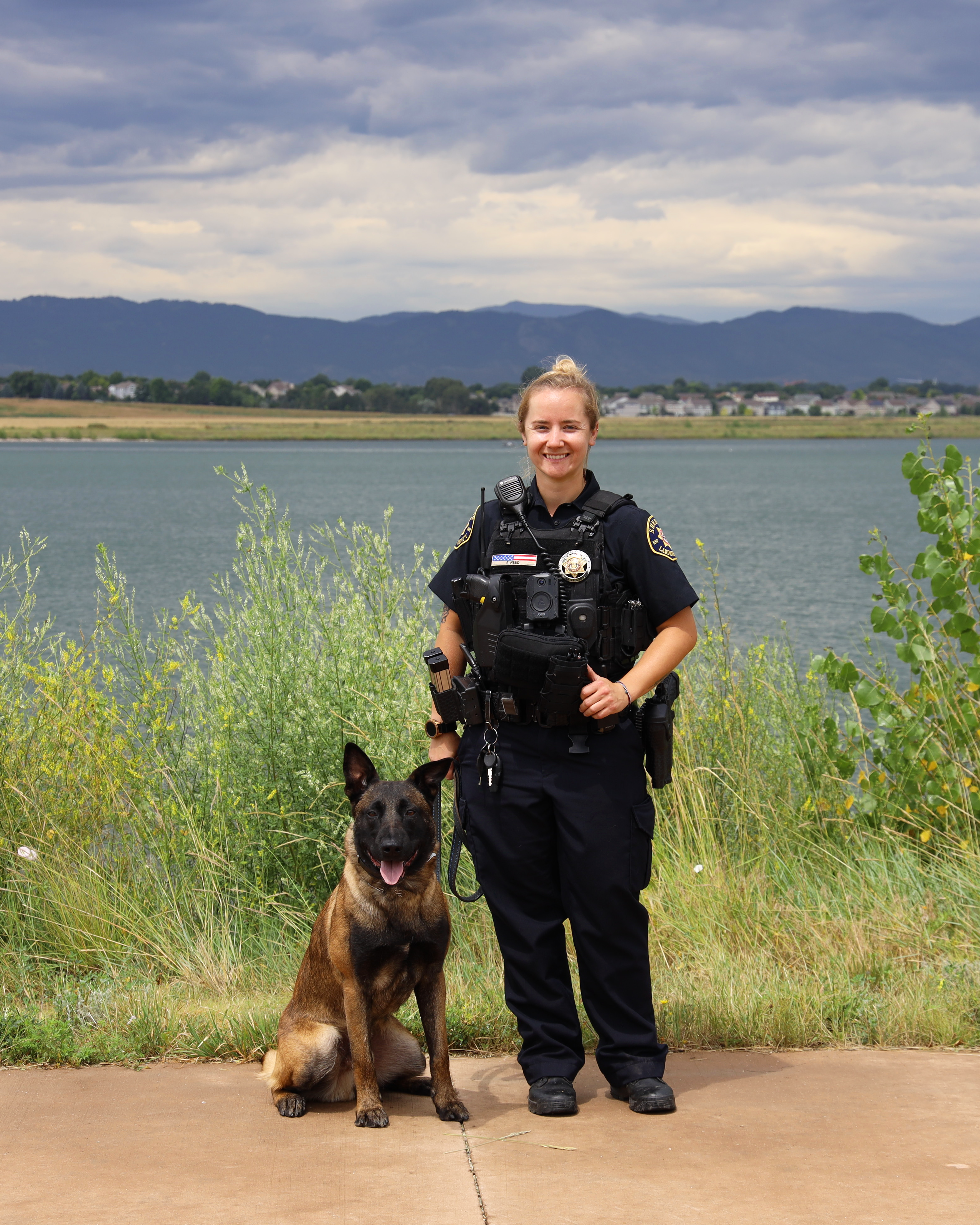 Deputy Emily Reed and K9 Riggs (Belgian Malinois/German Shepherd)
Breed: Belgian Malinois/German Shepherd 
Handler: Deputy Emily Reed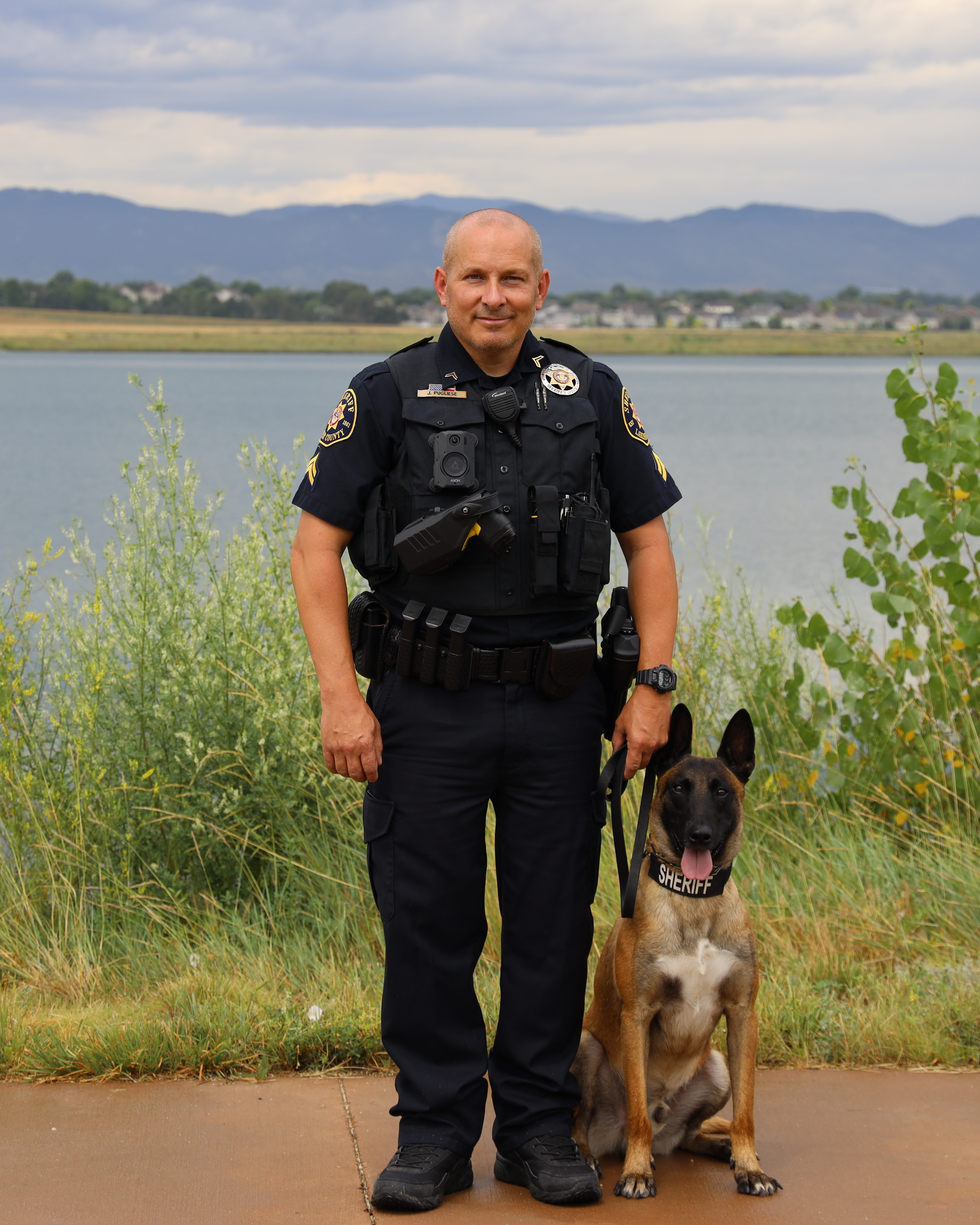 Corporal Joe Pugliese and K9 Rone (Belgian Malinois)
Breed: Belgian Malinois
Handler: Corporal Joe Pugliese