Hours
The Drop N' Swap is open Monday, Tuesday, Thursday, Friday, and Saturday, 8:00 AM to 4:30 PM. 
The Drop N' Swap Shop is a favorite among County residents. Through the Drop 'N' Swap, we offer usable products under our "Buy none, get one free" policy.
Here's how it works: Say you need about half a gallon of latex paint, a little bit of copper cleaner, just enough herbicide to kill a pesky patch of weeds, and camp stove fuel to get through the weekend. Chances are we have all these items and more. Just stop by the Hazardous Waste Facility, pick up what you want, and let us thank you on the way out.
About 30,000 pounds of hazardous household products are reused through the Drop 'N' Swap program each year, keeping them out of the landfill and out of groundwater. The best way to dispose of chemicals is to use them up as they were originally intended to be used, which is just what this program does. And, of course, it's free!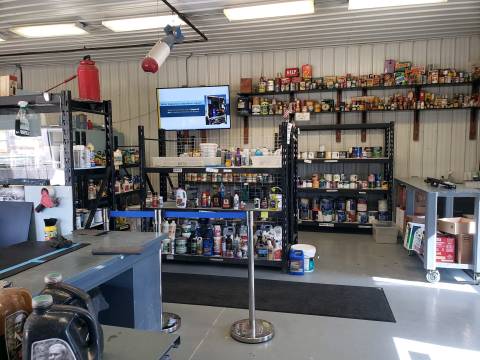 Contact Us
5887 S. Taft Hill Road 
Fort Collins, CO 80526
Phone: (970) 498-5773