Visitors to public lands strongly encouraged to #KnowBeforeYouGo this summer
LOVELAND – With visitation to northern Colorado Front Range trails expected to increase over the holiday weekend and beyond, a group of eight federal, state, and county land managers remind visitors to plan ahead before heading to public lands. Visitors are encouraged to have safe, enjoyable outdoor experiences while helping to preserve natural areas for future generations.

Public land agencies with lands along northern Colorado's Front Range remind visitors to "Know Before You Go" and prepare for your visit over Memorial Day weekend and throughout the summer, including:

Watch Video: Tips from Colorado Front Range Public Land Managers: Know Before You Go 

Listen: Colorado Outdoors podcast discussing the NoCo PLACES 2050 collaboration

The group of public land agencies who participated in this joint release remind visitors to view critical advisories and trail maps BEFORE planning visits to public lands:

Visitors can also download the following trail apps developed with support from local municipalities, counties, the State of Colorado, Colorado Parks and Wildlife, and Great Outdoors Colorado:
 

Media Contacts:

These messages are part of a broader effort by eight agencies collaborating on ways to address the challenges of high visitation and a growing population in northern Colorado's foothills and mountains. Called NoCo PLACES 2050, this collaboration is committed to sustainable solutions, equitable actions, and beneficial land management practices for the long-term conservation of public lands in Colorado and the quality of the visitor experience. Learn about NoCo PLACES 2050. 
Photo credit Brendan Bombaci.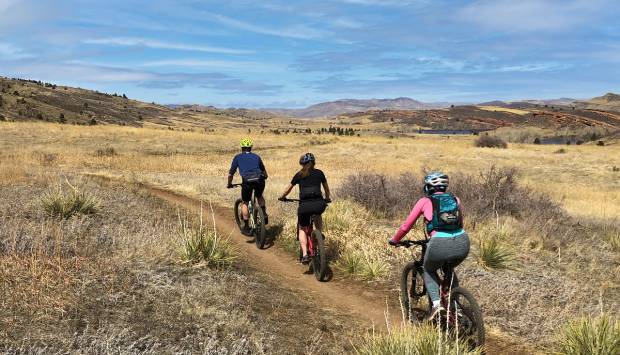 Published on:
Wednesday, May 18, 2022 - 9:47am
Korrie Johnston
Communications Supervisor
Larimer County Natural Resources
970-619-4561 or kjohnston@larimer.org
Natural Resources