SHR
Vehicle theft suspect arrested for eluding, assault, property damage 
Primary tabs
A suspect is in custody after causing extensive property damage, eluding deputies, and ramming a patrol vehicle with a stolen truck on Thursday night.
On February 16, 2023 around 11:15 p.m., Larimer County Sheriff's Office deputies encountered a Dodge 2500 pickup truck in north Fort Collins. After deputies observed several violations, the driver sped away and refused to stop. The truck driver then lost control and crashed into a transformer, causing a power outage for approximately 4,000 homes. The vehicle was temporarily stuck but broke loose and continued driving away. The truck crashed through a fence at Conifer and Lemay, hit a large pine tree, and continued north on Lemay until a deputy successfully used a PIT (precision immobilization technique) to stop it.
Another deputy used a patrol vehicle to box in the truck to keep it from driving away, at which point the driver rammed the cruiser and came to rest on the hood. The driver continued trying to accelerate but eventually realized the futility of the effort and surrendered. Deputies safely arrested the driver, identified as Kennedy Queen-Dominguez (051296). They determined that the vehicle had been stolen out of Loveland and had fictitious license plates attached. Queen-Dominguez was booked into the Larimer County Jail for existing warrants, including a no-bond felony warrant for Department of Corrections parole violations, as well as new charges for:
First Degree Assault on a Peace Officer (F3)
First Degree Aggravated Motor Vehicle Theft (F4)
Vehicular Eluding (F5)
Criminal Mischief - $5,000-$19,999 (F5)
Criminal Possession of 2 or More Financial Devices (F6)
Possession of Drug Paraphernalia (PO)
Driving Under the Influence of Drugs 
Driving Under Restraint/Revocation 
Displaying Fictitious License Plate
Failure to Remain at the Scene of an Accident
No License Plate Light
"Unfortunately, the willingness of suspects to place our community at risk has become a common occurrence, and we continue to see these types of irresponsible and often violent actions towards law enforcement," said Captain Ian Stewart, who leads the Patrol division. "We are very fortunate this suspect's actions did not harm any citizens, despite causing significant damage to property and placing our deputies in danger."
LCSO would like to thank Fort Collins Police Services for their assistance in this case. Photos from the incident are attached; a booking photo is not available at this time. No injuries have been reported in connection with this incident.
The charges are merely an accusation, and the defendant is presumed innocent until, and unless, proven guilty.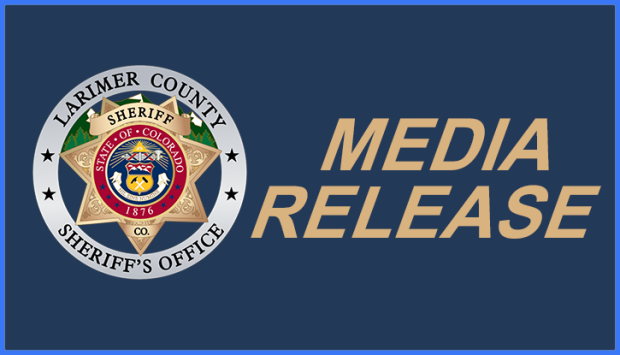 Sheriff