SHR
Fatal domestic violence shooting investigation
Primary tabs
The Larimer County Sheriff's Office is investigating a fatal domestic violence shooting.
On March 10, 2023 around 8:45 p.m., Estes Park Police received a 911 call from a woman who provided an address on Button Rock Road in Pinewood Springs (southeast of Estes Park on Highway 36). Dispatch then heard yelling and the sound of gunshots. Law enforcement from Estes Park Police, Boulder County Sheriff's Office, and Larimer County Sheriff's Office responded emergent to the scene.
First responders entered the home where they located a deceased man and a woman with life-threatening injuries. A handgun was also recovered from the scene. The woman was transported by helicopter to an area hospital; however, she succumbed to her injuries and was pronounced deceased.
This case is being investigated as a murder-suicide. Based on evidence gathered at the scene and autopsy, investigators determined that both parties lived in the home. The Larimer County Coroner will provide their identities and official cause and manner of death at a later time. [Update: the Coroner's release is available here]
"The sudden loss of two lives has a lasting impact on families, friends, and first responders," said Captain Bobby Moll, who leads the LCSO Investigation Division. "Calls like this are traumatic for all involved, and I want to commend the dispatchers, deputies, and medical crews who did everything they could in a very difficult situation. We will continue to support the affected families in the challenging days and weeks ahead."
The investigation is ongoing, and anyone with information about this incident is asked to contact Investigator Jesse Ihnen at 970-498-5165. People who wish to remain anonymous can also contact Crime Stoppers of Larimer County at 970-221-6868 or www.stopcriminals.org.
LCSO would like to thank Estes Park Police, Boulder County Sheriff's Office, Pinewood Springs Fire Protection District, Estes Park Health, and UCHealth LifeLine for their rapid response and assistance with this case.
Domestic violence impacts individuals and families in many communities. If you or someone you know is experiencing intimate partner abuse, resources are available here in Larimer County:
Crossroads Safehouse: https://crossroadssafehouse.org/
Estes Valley Crisis Advocates: https://www.crisisadvocates.org/
Alternatives to Violence: https://alternativestoviolence.org/ 
SAVA Center: https://savacenter.org/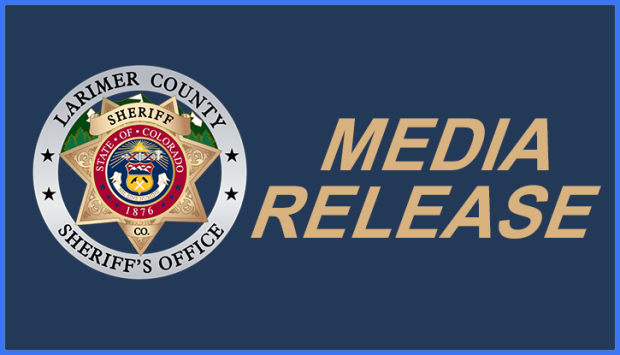 Sheriff