SHR
Investigation yields illicit drugs, paraphernalia, stolen firearm
Three people were arrested after investigators located illicit drugs, paraphernalia, and stolen property during a recent residential search warrant.  
In late July, the Northern Colorado Drug Task Force served the warrant at a home in the 3000-block of Indigo Circle North (Fort Collins) with the assistance of Fort Collins Police Services. The following items were recovered:
Distribution amounts of methamphetamine and powdered fentanyl 
Cocaine and fentanyl pills
Distribution equipment and drug paraphernalia
2 firearms, 1 of which was stolen
A stolen bicycle
Three people were arrested in association with this investigation.
Paul Reed (DOB 12/28/69) 
Special Offender charge (DF1)
Unlawful distribution, manufacturing, and intent to distribute fentanyl (DF2)
Unlawful distribution, manufacturing, and intent to distribute Schedule I/II (DF2)
Theft (M2)
He was issued a $50,000 cash/surety bond by Judge Lammons. 
Yvette Stewart (DOB 12/15/89) 
Misdemeanor Warrant – Theft (Weld County)
Stewart had a $1,000 cash bond associated with the warrant.
Derrick Armann (DOB 12/19/70) 
Misdemeanor Warrant – Traffic 
Parole hold (Texas)
The investigation is ongoing, and anyone with information is encouraged to contact the NCDTF Drug Tip Hotline at 970-416-2560. Tipsters can remain anonymous.
The NCDTF thanks all our member agencies and partners who continue working to make our community safer, including:
Larimer County Sheriff's Office
Fort Collins Police Services
Loveland Police Department
Windsor Police Department
District Attorney - Eighth Judicial District - Colorado
Colorado Adult Parole
Drug Enforcement Administration
Booking photos are attached. The charges are merely an accusation, and defendants are presumed innocent until, and unless, proven guilty.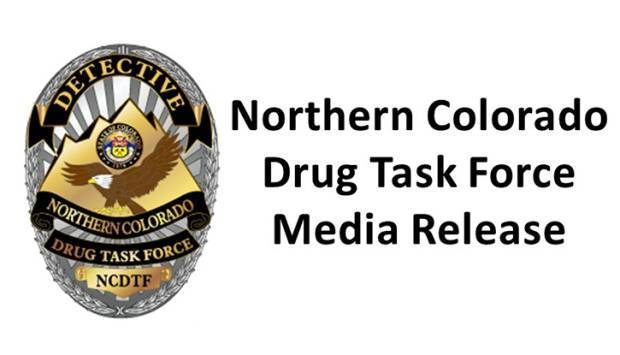 Sheriff