SHR
Unlicensed acupuncturist arrested for sexual assault
An unlicensed acupuncture practitioner has been arrested for sexual assault.
In early 2023, an adult female victim contacted the Larimer County Sheriff's Office to report being assaulted during treatment performed by Rodney Pereira (DOB 06/07/55). The victim began receiving acupuncture services at Pereira's Loveland home office in mid-2022. In late 2022, he provided massage therapy during a session, during which the victim said he intentionally touched her intimate parts.
Pereira represented himself as a retired medical doctor and offered acupuncture and holistic medicine services. Investigators learned that he had never obtained certification as a doctor, and his acupuncture license expired in 2021. Through further interviews, they found that he performed breast examinations despite having no medical training that would qualify him to do so.
Following a lengthy investigation, a warrant was issued for Pereira's arrest. He was booked into the Larimer County Jail on August 21 on the following charges:
Sexual Assault – False Medical Exam (F4)
Sexual Contact – Fake Medical Exam (F4)
Acupuncturist – Sexual Intrusion (F4)
Acupuncturist – Sexual Contact (M1)
Unauthorized Practice – Massage Therapy (M2)
Unauthorized Practice – Acupuncture (M2)
Pereira was issued a $25,000 cash/surety bond by Magistrate Schwartz. A booking photo is attached.
"Legitimate acupuncture services or massage therapy will never involve sexual contact with clients. This kind of behavior violates legal and ethical requirements for practitioners," said Captain Bobby Moll, who leads the Investigations division. "If this ever happens to you, please report it so law enforcement can stop further harm from happening."
Anyone with information about this suspect or unreported sexual assault involving him may contact Investigator Ryan Gebhardt at 970-498-5586. People who wish to remain anonymous may also contact Crime Stoppers of Larimer County at 970-221-6868 or www.stopcriminals.org. The charges are merely an accusation, and the defendant is presumed innocent until, and unless, proven guilty.
---
If you or someone you know has experienced sexual assault, support resources are available in our community:
SAVA Center
https://savacenter.org  
Fort Collins: (970) 472-4204
Loveland: (970) 775-2962
The Sexual Assault Victim Advocate (SAVA) Center provides crisis intervention, advocacy, and counseling for all those affected by sexual violence in Northern Colorado while also providing prevention programs through community outreach and education.
ChildSafe
https://www.childsafecolorado.org
970-472-4133
ChildSafe supports child and adult victims of childhood abuse, particularly child sexual abuse, and their non-offending family members.
Estes Valley Crisis Advocates
https://www.crisisadvocates.org
Call: (970) 577-9781
Text: (513) 970-3822
Estes Valley Crisis Advocates provides an array of free and confidential services to survivors of crime and trauma.
SummitStone Health Partners
https://www.summitstonehealth.org
(970) 494-4200
SummitStone provides counseling for psychological, emotional, and behavioral problems, domestic violence and sexual assault victims, and drug and alcohol problems. Individual, family and group therapy are available.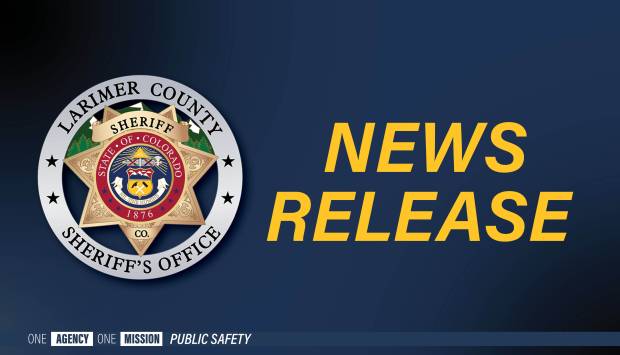 Sheriff