SHR
Timnath fatal crash update
The driver in a fatal auto-bicycle collision will face charges after investigators found evidence of distracted driving.
Just before 6 p.m. on August 2, 2023, Dispatch received a report of a crash at an intersection in a Timnath neighborhood. A 2019 Audi SUV was traveling eastbound on River Pass Road and hit a cyclist traveling south on Saddle Horn Drive. The cyclist, identified as Oliver Stratton, 10, of Timnath, sustained life-threatening injuries and was transported to an area hospital. Sadly, he did not survive. The driver, Amy Weiss (DOB 7/1/70), of Timnath, was not injured.
Due to the resource-intensive nature of the crash, the Larimer County Sheriff's Office led the investigation. LCSO investigators and Collision Reconstruction and Scene Handling (C.R.A.S.H.) team worked to reconstruct the collision and determine what factors influenced the incident. Evidence gathered during the investigation showed that several environmental factors impacted visibility for both the driver and the cyclist. They also found evidence of distracted driving.
Investigators presented the case to the District Attorney's Office, who determined that the following charges would be filed against Weiss:
Careless Driving Resulting in Death (Traffic M1)
Tampering with Physical Evidence (M1)
A summons was issued on Friday, October 6.
"Condolences feel hollow when a child dies, and words can't begin to express the depth of our sadness for this family and all who loved Ollie," said Sheriff John Feyen. "We ask everyone to remember this young man through your actions – minimize distractions when driving, actively look for pedestrians and cyclists, and talk to your family and friends about doing the same. It's up to all of us to honor Ollie's memory and do everything we can to prevent another tragedy like this in our community."
The Larimer County Sheriff's Office would like to thank the Timnath Police Department, Windsor Police Department, and Fort Collins Police Services for assisting with this investigation, as well as the District Attorney's Office and Larimer County Coroner for their work in this case. The charges are merely an accusation, and the defendant is presumed innocent until, and unless, proven guilty.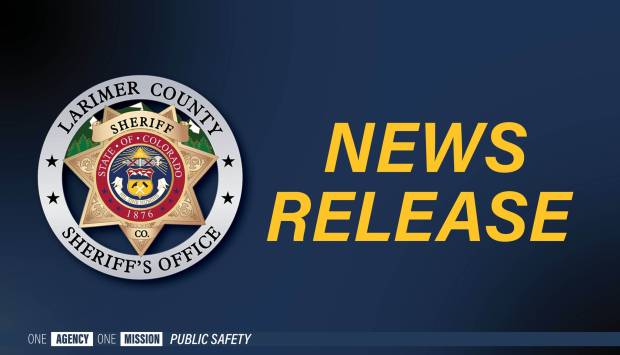 Sheriff