SHR
Teacher faces additional charges in sexual assault case
Additional charges have been filed against a local teacher accused of sexually assaulting multiple students.
Following the August 22, 2023 news release, Larimer County Sheriff's Office investigators received a new allegation of sexual assault involving Robert Denise (DOB 08/29/63). The victim attended Cache La Poudre (CLP) Junior High in the early 2000s and was a student of Denise's. He reported that the teacher engaged in grooming behaviors which culminated in sexual assault. The victim also told investigators that prior to the assault, he disclosed to Denise that he had been sexually abused years earlier. There is no indication that Denise, a mandated reporter, ever provided this information to school administrators or law enforcement.
Denise now faces a total of four counts of Sexual Assault on a Child by One in a Position of Trust (F3) against three victims, all of whom were under the age of 16 when the incidents were reported to have occurred. The victims do not know each other and did not attend CLP at the same time. Denise has also been charged with Failure to Report Child Abuse (M3).
After filing the new charges, the District Attorney's Office requested a bond modification. The court granted the request, and Denise's bond was revised from $1,000 cash to $50,000 cash/surety. He was booked into the Larimer County Jail on the new bond on November 3. A booking photo is not available at this time.
Denise has been employed by Poudre School District as a teacher since 1995. He also worked at the Ben Delatour Scout Ranch in Red Feather Lakes during summers in the 1990s. Due to the nature of the allegations and access to children, investigators are concerned that additional victims may exist. Investigators are asking people to contact law enforcement with information about any unreported incidents involving this suspect.
"Our goal is to seek the truth, support victims, and prevent future harm," said Captain Bobby Moll, who leads the LCSO Investigations Division. "Sexual assault is never the victim's fault. If you or someone you know has experienced abuse, please know that you're not alone and your voice matters."
Anyone with information about unreported inappropriate conduct or abuse involving this suspect is encouraged to contact Investigator Ryan Gebhardt at 970-498-5586. People who wish to remain anonymous may also contact Crime Stoppers of Larimer County at 970-221-6868 or www.stopcriminals.org. The charges are merely an accusation, and the defendant is presumed innocent until, and unless, proven guilty.
---
Facts about Sexual Abuse
If you or someone you know has experienced sexual assault, support resources are available in our community:
SAVA Center 
https://savacenter.org/
Fort Collins: (970) 472-4204
Loveland: (970) 775-2962
The Sexual Assault Victim Advocate (SAVA) Center provides crisis intervention, advocacy, and counseling for all those affected by sexual violence in Northern Colorado while also providing prevention programs through community outreach and education.
ChildSafe
https://www.childsafecolorado.org/
970-472-4133
ChildSafe supports child and adult victims of childhood abuse, particularly child sexual abuse, and their non-offending family members.
Crawford Child Advocacy Center
https://crawfordcac.org/   
(970) 407-9739
The CCAC works to prevent child maltreatment (primarily physical and sexual abuse), and they provide services to help caseworkers and investigators stop perpetrators, protect victims, and support survivors and families.
Estes Valley Crisis Advocates
https://www.crisisadvocates.org/
Call: (970) 577-9781
Text: (513) 970-3822
Estes Valley Crisis Advocates provides an array of free and confidential services to survivors of crime and trauma.
SummitStone Health Partners
https://www.summitstonehealth.org/
(970) 494-4200
SummitStone provides counseling for psychological, emotional, and behavioral problems, domestic violence and sexual assault victims, and drug and alcohol problems. Individual, family and group therapy are available.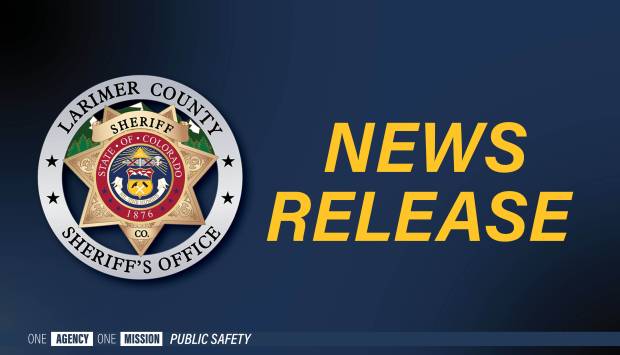 Sheriff