SHR
Investigators seek tips in arson series
Investigators are asking the community for tips in a series of arson fires that have happened in Northeast Fort Collins. The arson and criminal mischief cases began in late October and have occurred in the TimberVine neighborhood and Collins Aire Mobile Home Park. TimberVine is in Fort Collins Police Services (FCPS) jurisdiction, and the Collins Aire Mobile Home Park is in the Larimer County Sheriff's Office (LCSO) jurisdiction. Due to the similarity of cases and close proximity reported in each jurisdiction, investigators are now working together as they believe the same suspect(s) may be responsible for all of these incidents. Poudre Fire Authority (PFA) fire investigators are also supporting law enforcement in the investigation.
On October 23, 2023 FCPS took a report of a Pride flag that had been burned and caught a chair cushion on fire. That night, PFA responded to a grass fire in the open space area near the TimberVine neighborhood. Less than an hour later, PFA and LCSO were dispatched to the Collins Aire Mobile Home Park for a vehicle that was fully engulfed by fire. During this incident, first responders also located a burning trash can nearby.
On October 24, 2023 in the TimberVine neighborhood there was a report of graffiti and an American flag that was burned. The home where this happened is near the open space where the grass fire had occurred the previous day.
On November 12, 2023 there were four reports made from residents in the TimberVine Neighborhood. A chair was lit on fire and spread to a residence – this fire was put out by a resident. A small grass fire was lit in a canal and graffiti was found on a fence nearby. A Pride flag was burned and the home's garage had graffiti on it, and the last reported case involved a scarecrow which was burned and a chair was stolen from that residence.
Fort Collins Chief Swoboda and Larimer County Sheriff John Feyen have both agencies working together and using joint resources to apprehend this person as soon as possible. Investigators are working to determine if any of these crimes are bias-motivated.
A photo of the graffiti is attached. Anyone with information about these incidents or possible suspect(s) should contact Fort Collins Police Detective Matt Schuh at (970) 416-8043 or Larimer County Sheriff's Office Investigator Stephen Gates at (970) 498-5169. People who wish to remain anonymous may also contact Crime Stoppers of Larimer County at (970) 221-6868 or www.stopcriminals.org.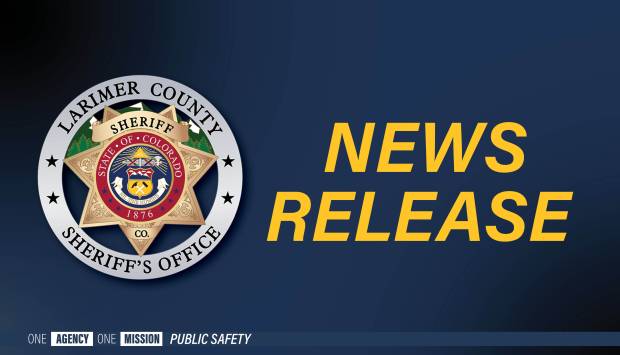 Sheriff