2022 Operations Update
Vehicle Licensing - TRANSACTIONS ARE IN PERSON BY APPOINTMENT ONLY. To make an appointment for Fort Collins, Loveland or Estes Park, visit larimer.org/bookatime. In order to maintain our appointment schedule, no more than 2 transactions may be completed in each appointment time slot. If you have more than 2 transactions, you will need to make additional appointments consecutively. Phone staff will be available from 8:00am - 5:00pm, Monday - Friday, call (970) 498-7878, Option 5.  Your patience is appreciated — hold times may be a bit longer as call volumes rise.
Recording - By appointment only to be issued a marriage or civil union license and for passport applications. Please visit larimer.org/recording to schedule an appointment. To maintain our appointment schedule for passport applications, no more than 3 applications can be submitted in each appointment time slot, for larger groups, schedule back-to-back appointments.
Elections will determine if an in-person visit is necessary after providing guidance via email (elections@larimer.org) or phone (970-498-7820).
Many Vehicle Licensing transactions can be completed via phone, mail or internet. Please visit www.larimer.gov/eservices for more information. If you have a Recording question, please visit www.larimer.gov/recording. For Elections, visit www.votelarimer.org.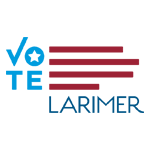 Elections
Register to Vote
Review and Update Your Registration
Track Your Mail Ballot During an Election
Volunteer to Serve as an Election Judge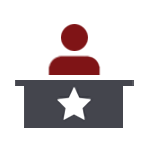 Recording
Marriage Licenses
Passports
Recorded Documents
Request Copies
Searching Documents
Park Passes
Pet Licenses
Liquor Licenses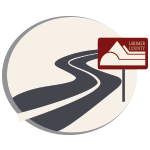 Vehicle Licensing
Title and Register Your Vehicle
Renew Your Vehicle Registration
Emissions Testing Information
Change Your Address for Vehicle Records
02/25/2022
The Colorado Independent Redistricting Commission and the Colorado Supreme Court have approved final redistricting plans based on the most recent federal decennial census, changing the State Representative, State Senatorial, and Congressional district boundaries in Larimer County.
More

about Your precinct number has changed. Why does it matter?
05/19/2021
Renewing your vehicle license plate just got easier. Now there is a self-service kiosk located at a third King Soopers site in the county. Vehicle Licensing kiosks located in grocery stores provide true convenience for vehicle owners.
More

about Vehicle renewal convenience expanded