Larimer County Clerk and Recorder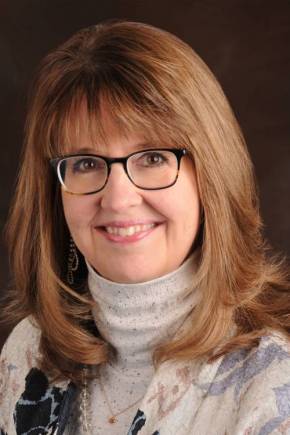 Email
(970) 498-7852

PO Box 1280
Fort Collins, CO 80522
Jan 2014 -  Jan 2027
Third of 3 possible 4-year terms
Angela Myers has been the Larimer County Clerk and Recorder since being unanimously appointed by the Board of County Commissioners in May 2013 and being elected by the people in November 2014 and re-elected in November 2018 and November 2022.
She leads a staff of 87 employees who, in addition to administering elections, also safeguard the foundation of county government with the recording of property and other records, and act as agents of the state in the administration of vehicle titling and licensing processes.
In 2014, she received her CERA (Certified Elections/Registration Administrator) certification through The Election Center. Prior to becoming Clerk, Angela worked at the side of the former Clerk for nearly ten years; and she serves as Central Region Chair, Education Committee Chair, Motor Vehicle Legislative Co-Chair and on the Executive Board of the Colorado County Clerks Association.
Before working at Larimer County, Angela's professional experience was diverse. Her professional experience includes small business ownership and working directly with executive managers in various areas of business, from public affairs to engineering.
She demonstrates her commitment to the citizens of Larimer County ensuring that her office deliver accurate and efficient services, ensuring the integrity of secure and verifiable elections, and providing the attention and respect that citizen customers deserve.
A few things of note so far during her tenure:
Replacement of the Recording System – dramatically enhancing efficiency and accessibility for all citizens.
Administration of an extremely smooth Presidential Election in 2016 for a record number of voters, while navigating an unprecedented amount of "noise" in the media.
Enhancement of voter secrecy through the use of extraction equipment in the counting process.
Implementation of numerous Vehicle Licensing Innovations that resulted in significantly reduced wait times, including (but not limited to):

"Book A Time" Appointment Feature – First in the state to create this customer facing efficiency – there is no need to wait in line for vehicle licensing transactions in Larimer County. The office received the "2016 Larimer County Innovation Award" for this innovation.
Creation of a Processing Center and "Phone Tag" – "Back office" paperwork now gets the attention required to ensure delays and return trips are minimized. Phone Tag allows citizens to accomplish many transactions over the phone. The office was "2017 Larimer County Innovation Award Runner-Up" for this innovation.
 Lobby Liaison – Citizens no longer have to sit and wonder – instead they receive direct interaction from a staff member while waiting, when the lobby is especially busy.
Upgraded Lobby Management System – This system provides wait times for citizens and enhanced management tools for the office.
Renewal Kiosk Pilot – In Fort Collins, plates can now be renewed from a kiosk in the lobby, without having to wait in line for a technician at all.

A culture of innovation is now the norm in all areas of the Clerk and Recorder office – and it's very exciting for both the citizens and the staff.

Angela lives in Fort Collins with Gary, her husband of 35 years, and her dog, Rosie.