2023 Coordinated Election
Election Day: Tuesday, November 7, 2023
Ballots will be mailed the week of October 16, 2023.
Sample Ballot - 2023 Coordinated Election
Note: You may not be eligible to vote for all races listed on the non-voter specific sample ballot.
Ballot Information Booklet (Blue Book)
Colorado Secretary of State Election Calendars
---
We will continue to add information about the Coordinated Election as it becomes available.
Per the Americans with Disabilities Act (
ADA
), Larimer County will provide a reasonable accommodation to qualified individuals with a disability who need assistance.  Services can be arranged with at least seven business days' notice.  Please email us at 
elections@larimer.gov
 or by calling 970-498-7820 or Relay Colorado 711. "Walk-in" requests for auxiliary aids and services will be honored to the extent possible but may be unavailable if advance notice is not provided.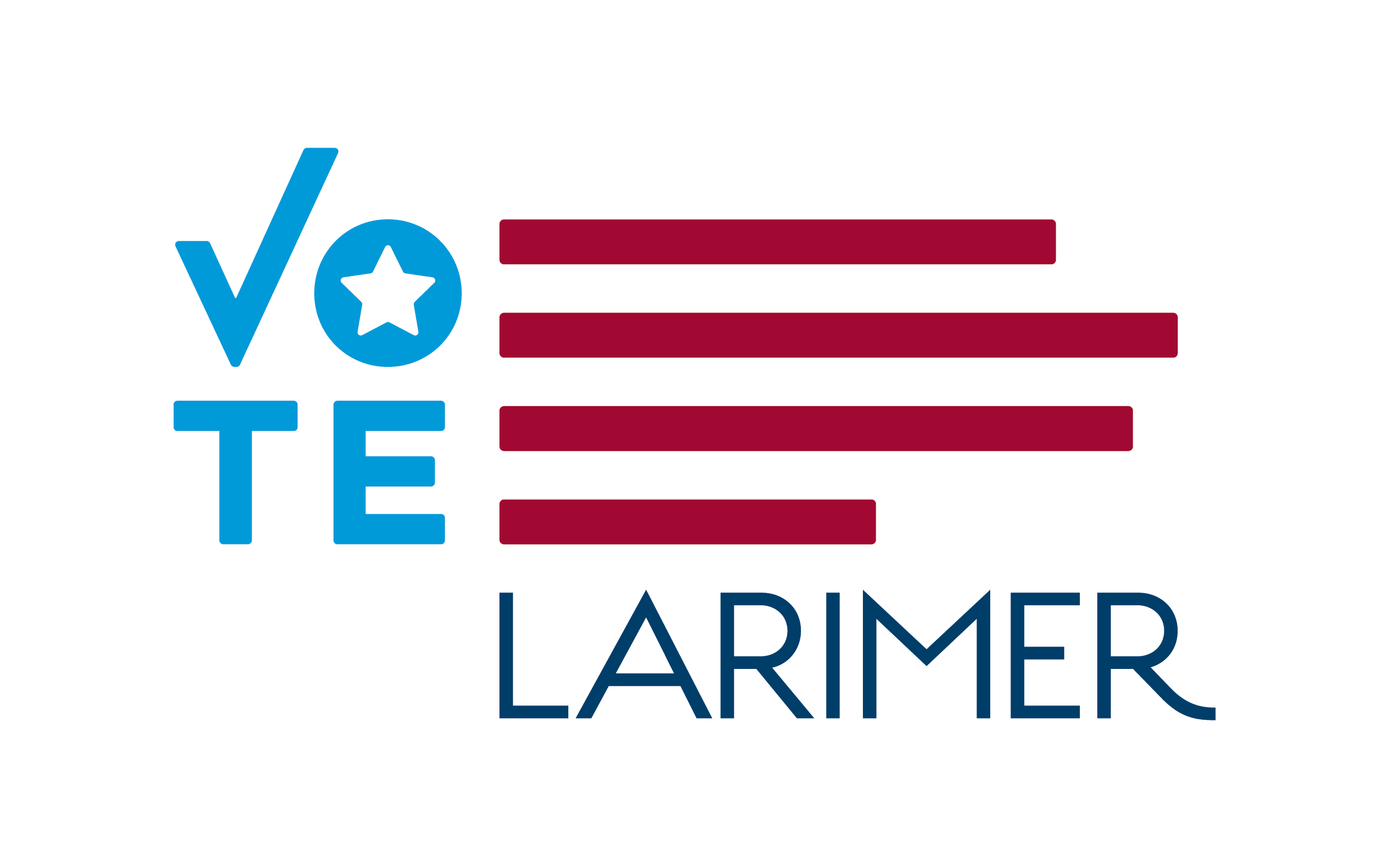 Contact Elections
200 W Oak St, Suite 5100, Fort Collins, CO 80521
PO Box 1547, Fort Collins CO  80522
HOURS: 8:00am - 5:00pm, Monday - Friday (except holidays)
EMAIL: elections@larimer.gov
PHONE: (970) 498-7820 | FAX:  (970) 498-7847
Our Locations | Facebook | Twitter