Do You Want to Be an Election Judge?
The next Larimer County Election will be the 2022 General Election on November 8, 2022.
If you are interested in being an Election Judge for this election, complete the Election Judge application. If you already applied to work as an Election Judge in 2022, even if you were not hired for the Primary Election, you do not need to reapply.
Election Judge Duties
Greet and assist voters, register voters, update voter information in the electronic database, and issue ballots at Voter Service and Polling Centers (VSPC)
Monitor drop-off ballot boxes
Visit Healthcare Facilities to deliver ballots and assist voters
Transport ballot boxes and supplies
Process mail ballots
Count ballots
Work in the Elections Office performing data entry and answering phones
Assist with IT Support/Setup
Election Judges are paid a minimum of $12.56 per hour for working and training
Election Judge Requirements
Colorado Revised Statutes §1-6-101 establishes qualifications for Election Judges.
To be an Election Judge, you must be:  
A United States citizen
A registered elector of the state and willing to serve
Mentally and physically able to perform and complete the assigned tasks
Free of any conviction of fraud, election fraud, or any other election offenses
Not related to any candidate on the ballot
Willing and able to attend all required training classes
Depending on the position, some of the following abilities and tasks may be required:
Lift up to 25 pounds
Perform tasks in a busy and stressful environment
Work a long day on Election Day with few breaks (approximately 14 hours)
Understand and read English
Sit and/or stand for long periods of time
Follow very specific directions and stringently abide by legal requirements
Have basic knowledge of computers and be able to learn to use the statewide voter registration system (includes accurately searching, inputting, and retrieving data)
Election Judge Application
Complete the Election Judge application to be considered for the 2022 General Election.
Need an Accommodation? If you need assistance with an application please contact Human Resources Recruiting at (970) 498-5988; interviewing accommodations, please contact our Inclusion Administrator Nicole Berg at (970) 498-5973.
Larimer County is an Equal Opportunity Employer.
We do not discriminate on the basis of race, color, religion, national origin, gender, age, sexual orientation, gender identity, marital status, genetic information, military status, disability, or any other status protected by law or regulation.
It is our intention that all qualified applicants be given equal opportunity and that selection decisions are based on job-related factors.
2021 W-2 Forms and Income Tax Information
Please consult your tax preparer regarding reporting income received.
| 2021 Earnings | W-2 | FICA Taxes |
| --- | --- | --- |
| $1 - $1,899.99 | W-2 will be issued. | Larimer County will refund your FICA taxes at the end of the year. |
| $1,900 and over | W-2 will be issued. | Earnings are FICA taxable. |
Contact Information
If you have any questions, please contact the Payroll Department of Larimer County Human Resources: Amy O'Donnell, 970-498-5991
Per the Americans with Disabilities Act (
ADA
), Larimer County will provide a reasonable accommodation to qualified individuals with a disability who need assistance.  Services can be arranged with at least seven business days' notice.  Please email us at 
elections@co.larimer.co.us
 or by calling 970/498-7820 or Relay Colorado 711. "Walk-in" requests for auxiliary aids and services will be honored to the extent possible but may be unavailable if advance notice is not provided.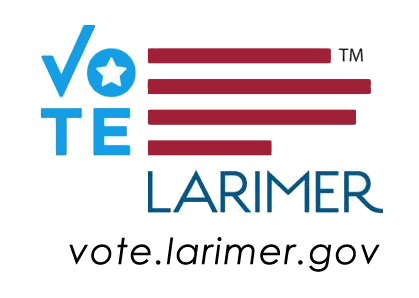 Contact Elections
200 W. Oak St., Suite 5100, Fort Collins, CO 80521
PO Box 1547, Fort Collins CO  80522
HOURS: 8:00am - 5:00pm, Monday - Friday (except holidays)
EMAIL: elections@co.larimer.co.us
PHONE: (970) 498-7820
FAX:  (970) 498-7847
Our Locations | Facebook | Twitter