Colorado Master Gardeners
Master Gardeners are Important to Our Community
Colorado Master Gardeners (CMGs) are members of our community who love lawns, trees, shrubs, flowers, and vegetables. They are passionate to learn and share their knowledge with others. Master Gardeners are life-long learners who complete an initial training that covers various aspects of horticulture with the intent to teach others while volunteering in our community. Their goal is to help foster successful gardening with Larimer County residents.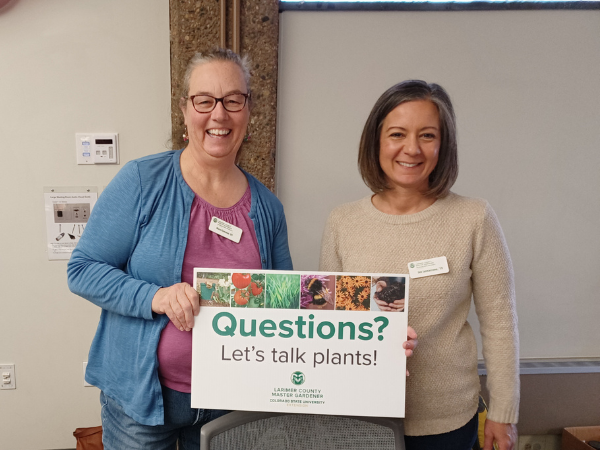 How and Where do Master Gardeners Volunteer?
Staffing a Q&A booth at a garden center, farmers' market, or community events
Assisting with demonstration gardens
Writing gardening articles for local publications or social media
Providing one-on-one education to residents
Responding to phone calls or emails about gardening questions
Presenting programs to community groups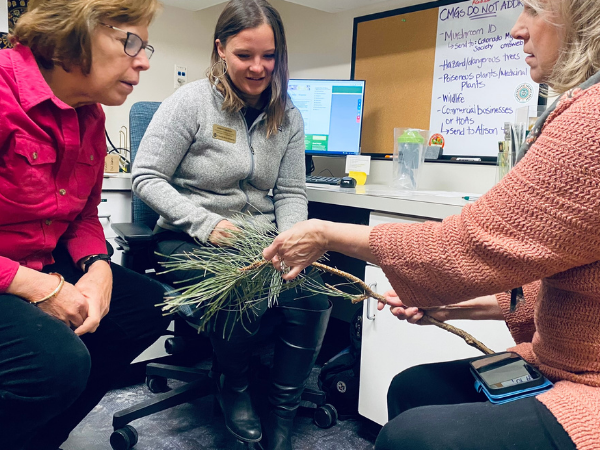 ---
Colorado State University Extension is an equal opportunity provider. Colorado State University does not discriminate on the basis of disability and is committed to providing reasonable accommodations. CSU's Office of Engagement and Extension ensures meaningful access and equal opportunities to participate to individuals whose first language is not English. Colorado State University Extension es un proveedor que ofrece igualdad de oportunidades.
Colorado State University no discrimina por motivos de discapacidad y se compromete a proporcionar adaptaciones razonables. Office of Engagement and Extension de CSU garantiza acceso significativo e igualdad de oportunidades para participar a las personas quienes su primer idioma no es el inglés.
Col.st/ll0t3
Larimer County Office of Colorado State University Extension
ADDRESS
1525 Blue Spruce Dr.
Fort Collins, CO 80524-2004
Phone: (970) 498-6000 | Fax: (970) 498-6025
Office Hours
7:30 a.m. - 4:30 p.m.
Monday - Friday
Our office follows the Larimer County Holiday Calendar for office closures.