Certified Food Protection Manager
Primary tabs
Colorado's adoption of the 2013 FDA Food Code requires retail food establishments to employ at least one Certified Food Protection Manager.
The Larimer County Extension Office is proud to offer Certified Food Protection Manager training in partnership with the Larimer County Department of Health and Environment.
Our program includes the NEHA instructor-led training and certification exam.
Cost: 
The full class fee is $175.  This includes your book, class, and proctored exam. During registration, you can register up to 5 people.  You can select that your book is shipped directly to you (for an additional fee) OR you can pick up your books from our office at 1525 Blue Spruce Dr., Fort Collins, CO 80524.  Please note, that classes may require rescheduling if registration is low.  You will be contacted by the instructor if this is the case to discuss options. 
You can see the available dates below: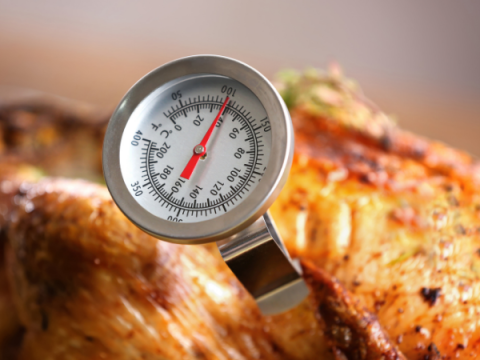 Upcoming Certified Food Protection Manager Classes
Click a date below to register. Registration closes two weeks before the class begins.
---
Colorado State University Extension is an equal opportunity provider. Colorado State University does not discriminate on the basis of disability and is committed to providing reasonable accommodations. CSU's Office of Engagement and Extension ensures meaningful access and equal opportunities to participate to individuals whose first language is not English. Colorado State University Extension es un proveedor que ofrece igualdad de oportunidades.
Colorado State University no discrimina por motivos de discapacidad y se compromete a proporcionar adaptaciones razonables. Office of Engagement and Extension de CSU garantiza acceso significativo e igualdad de oportunidades para participar a las personas quienes su primer idioma no es el inglés.
Col.st/ll0t3
Larimer County Office of Colorado State University Extension
ADDRESS
1525 Blue Spruce Dr.
Fort Collins, CO 80524-2004
Phone: (970) 498-6000 | Fax: (970) 498-6025
Office Hours
7:30 a.m. - 4:30 p.m.
Monday - Friday
Please note:
Our office hours are 8 a.m. - 4:30 p.m. the month of December
Our office will be closed Tuesday, December 13th for a staff meeting
Our office follows the Larimer County Holiday Calendar for office closures.